Motorboat and outboard engines showed continued growth last year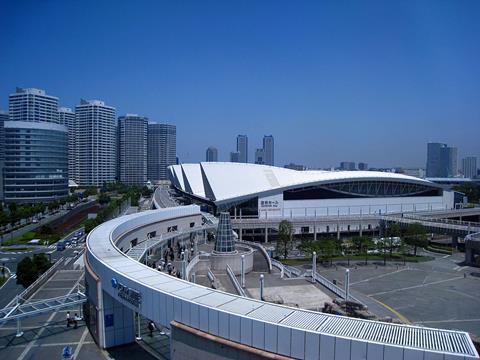 The first day of the Japan International Boat Show, taking place at the Yokohama Pacifico Exhibition Centre, yielded solid attendance figures and a feeling amongst exhibitors that the boating business in Japan is showing positive signs following a protracted period of stagnation within the market.
Figures for 2018 released by the Japan Marine Industry Association (JMIA) reveal the value of motorboat sales increased for the 7th consecutive year, with a 10% unit boost for boats ranging from 7-10m in length. Jet driven boats were up modestly, while personal watercraft sales were down. The sailboat sector was down last year due to a decline in both import units and value.
Winners of Japan's 2018 Boat of the Year Awards were also presented during the show today in the following categories
Japan Internation Boat of the Year Awards

| Boat Categories | Winner |
| --- | --- |
| Small boats (under 24ft) | Chris Craft Capri 21 |
| Mid-size boats (24-35ft) | Yamaha SR330 |
| Large boats (35ft and above) | Fleming 65 |
| Personal watercraft | BRP SeaDoo RXT-X 300 |
| Best Value | Regal 19 Surf |
| Best Fun | Chris Craft Capri 21 |
| Best Fishing | Yanmar EX34 |
In addition to the above categories, two special award winners were announced for the:
Toyota Ponam-28V Hybid by Toyota Motor
Creation's custom megayacht
IBI's Tokyo correspondent, Peter Langan is attending the boat show this week and will be preparing a detailed study of the current trading conditions, with news and comment from key players in the industry for a special report on the market in Japan for publication in the April/May issue of IBI. The Japan study will also be available to paid subscribers to IBI Plus with additional market data.