This year's event will include a second-hand boat area and enlarged retail section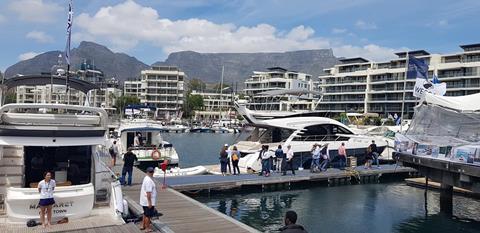 Messe Frankfurt has announced a reformatted Cape Town International Boat Show, which as from this year includes a new open water second-hand boat exhibition area and enlarged retail section.
Organisers hope the 2019 show, held annually at the Victoria and Alfred Waterfront, will attract more than 10,000 visitors – up from around 8,500 last year.
The new luxury lifestyle space will be situated inside the V&A's Robinson Dry Dock and will include numerous exhibitors of luxury and watersport brands, Messe Frankfurt said in response to queries about the show. The second-hand boat space will be accommodated in a separate water display, where both brokers and private individuals can showcase their boats.
This year's show also aims to be more family-friendly, with a range of new activities and entertainment areas. A stage area within the new lifestyle space will host various free-to-attend talks, as well as live music. The organisers have also revamped show catering with the addition of well-known Cape Town food trucks and alcohol brands.
The show will also offer VIP boat cruises aboard a Princess Yacht.
Water activities include a dragon boat racing exhibition, an SUP race, a canoe polo tournament, a waterbike demonstration and an electric surfboard exhibition, among many other options.