New opening times generally liked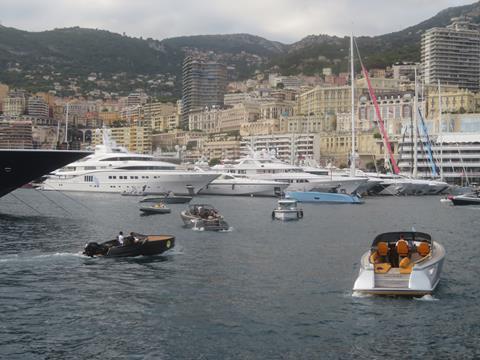 The 2019 Monaco Yacht Show closed last Saturday on a positive note for the future of the superyacht industry despite world economic and political challenges. The show, which with 600 exhibitors and 125 superyachts of which 42 were new yachts, was the largest to date.
A selection of exhibitors including builders, brokers, designers, flag authorities, equipment manufacturers and service providers among others, in general were pleased with event. The number of visitors has not yet been published but the expectation was that it will be similar to last year.
In terms of the new 11:00-19:30 opening hours, there were mixed views and the show tended to lose momentum about an hour before official closing time and the traditional partying mode commenced. There was opinion that the new opening times will require some period to get use to and the organisers will have to make a judgement about the future.
As usual there were a large number of brokerage yachts anchored off and a steady flow of tenders served as water taxis to transport people to and from the yachts.
Complimenting the actual superyachts in Port Hercules or anchored-off, were the numerous array of new concepts from designers as well as several new models launched by various builders with a sizeable proportion being built on-spec in the hope that owners will be found.
There is some uncertainty felt in the superyacht market about the future, with political occurrences in the Gulf, trade sanctions and the growing prospect of a global economic downturn in the future. There was a large emphasis on sustainability at the show, matched with environmental concerns, and also the growing regulatory regime that is already affecting larger yachts or will do over the next few years.
The one real bright prospect for the market was highlighted at the Marine Money Superyacht Finance Forum which pointed to their being at least 100,000 people in the world having the wealth to buy a large superyacht but with only some 2,500 currently doing so.