Loïc Bonnett to speak on world charter market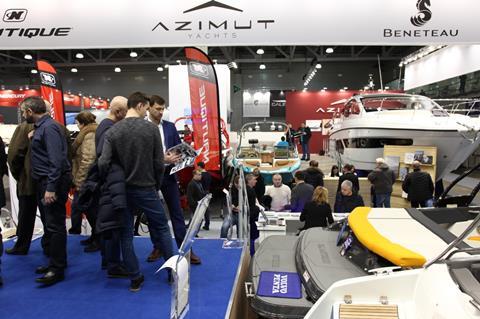 With tomorrow's mid-day temperature anticipated to be around -4C, Muscovites will be heading for the warmth of the Crocus Centre Exhibition complex on Wednesday for the 12th edition of the Moscow Boat Show.
With over 150 exhibitors and an anticipated attendance of over 16,000 visitors during its five-day run, the show – covering 18,000sq m – is by far the largest specialist leisure boat exhibition in Russia.
Among the largest boats on display will be an Azimut Flybridge 55 exhibited by Ultaboats and a Galeon 500 Fly from Smart Yachts.
A special feature of the show will be a talk by Loïc Bonnet, CEO of the world's largest charter company Dream Yachts, who, with the company's charter director in Russia Eugene Romanenko, will describe the 50 best routes and destinations in the world for aspiring Russian charterers.
Alexander Deev from the Russian River Registration Bureau will also speak at a business session on the classification and registration requirements for pleasure craft and small commercial vessels on navigable rivers in Russia.
Visitors will also be entertained by a fashion show produced by Helen Ocean and Slam.