Two leading Dutch clubs share in challenge for 36th America's Cup
A joint Dutch challenge from the Royal Netherlands Yacht Club Muiden and the Royal Maas Yacht Club for the 36th America's Cup has been accepted by Emirates Team New Zealand and the Royal New Zealand Yacht Squadron.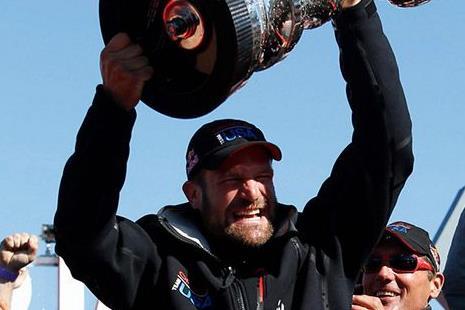 This latest entry brings the number of challengers for the America's Cup series to six, plus the defending Emirates New Zealand team. The other five challenging teams are:
Luna Rossa team (Italy)
American Magic (USA)
INEOS Team UK (UK)
Malta Altus Challenge (Malta)
Stars & Stripes Team USA (USA)
This means that the 36th edition of the America's Cup, due to be held in Auckland in 2021, will have the most challengers since the 32nd series held in Valencia, Spain in 2007.
"This is really positive news for the Auckland event in 2021," says Emirates Team New Zealand. "The reality is, the more teams that race in the Prada Cup Challenger Selection Series, the greater the spectacle on the water and the better the economic return off the water for Auckland and New Zealand. This has always been the overarching objective of Emirates Team New Zealand since we won the America's Cup in 2017.
"We will be reaching out to Prada and the Challenger of Record to discuss further planning for the events in light of this exciting news. We are hoping and expect them to embrace this latest entry in line with the underlying philosophy of the America's Cup being a friendly competition between foreign countries."
Emirates Team New Zealand has advised the Auckland Council and government that there is an option not to build the Hobson Wharf extension if there are not six challengers, as five teams can be accommodated on Wynyard Point, saving taxpayer money.
In the first wave of challengers accepted in the January-June 2018 period, three were submitted from the UK, Italy and the US. Initially, eight Notices of Challenge were received by the late entry deadline of November 30, 2018, of which Malta, the US and the Netherlands were submitted and accepted.
The programme for the 36th America's Cup is scheduled as:
March 31, 2019: Boat 1 can be launched
2nd half of 2019: 2 x America's Cup World Series Preliminary Events
February 1, 2020: Boat 2 can be launched
During 2020: 3 x America's Cup World Series Preliminary Events
December 10-20, 2020: America's Cup Christmas Race
January and February 2021: The PRADA Cup Challenger Selection Series
March 2021: The America's Cup Match