More than 300 boats to be displayed at Northwest Marine Trade Association's second-year event
Organisers of the Anacortes Boat and Yacht Show are anticipating more than 300 boats to be on display this year, as the second-year event prepares for its May 16-19 run at the Port of Anacortes' Cap Santé Marina. Produced by the Northwest Marine Trade Association (NMTA) and the Anacortes chamber of commerce, the spring event looks to become the premier spring boat show in the US Pacific Northwest.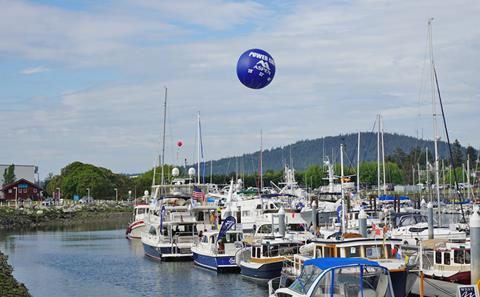 The inaugural event held last year exceeded all expectations with 287 boats on display and an attendance of more than 5,000 people, including visitors from 15 different US states and Canada. A range of power and sail vessels were displayed in the water and on dry land at the show venue and adjacent boat yards, along with a wide variety of marine equipment and accessories housed in a 10,000 sq ft tent. Pleasant spring weather serves to differentiate the event from larger boat shows in nearby Seattle and Vancouver, which are held over the winter. NMTA produces the Seattle show in addition to the new Anacortes event.
NMTA boat show director Katie McPhail says that a strong response to 2018's inaugural event from both consumers and exhibitors alike has driven interest in expanding the show moving forward. "There is strong energy from exhibitors as we head into the second annual Anacortes Boat and Yacht Show," said McPhail. "I look forward to seeing how far we can grow in our second year. There is momentum for growth and a lot of potential."
She adds that the group is helping to drive attendance with a variety of innovative promotions, including free entry for yacht club members on the Thursday and Friday, a 50% discount for members of the military, and an all-day happy hour each day of the show. Called Hops & Props, the all-day happy hour offers live music and wine or beer right on the dock, with the first drink free with show admission.