Norboat signs deal with show organiser to host Oslo International Boat Show at Lillestrøm arena until 2025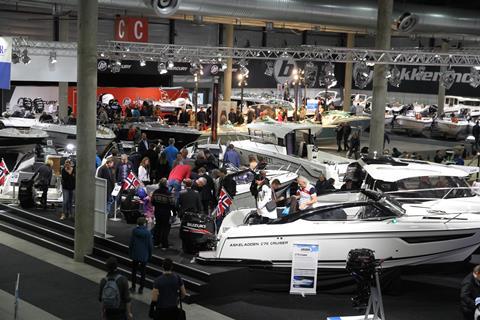 Norwegian boating industry association Norboat AS and the organiser of the Oslo International Boat Show, Norges Varemesse AS, have signed an agreement to secure the future of Sjøen for Alle at Lillestrøm arena from 2020 until 2025.
Sjøen for Alle ('Sea for Everybody') is Norway's largest and most important meeting point and sales arena, says Norboat in a statement. Every year some 25,000 boat enthusiasts meet at Lillestrøm arena, where this year's show will be held from March 20-24 with some 300 boats on display.
"Several people predicted the internet to reduce the importance of shows, but we face the opposite and can see an increase for all shows," says Per Sårheim, project manager at Norges Varemesse. "We've invested to fill up our 30,000sq m arena with new exhibits. We're proud to further develop the Sjøen for Alle."
Leif Bergaas at Norboat adds: "Last year, interest in boating almost exploded in our country, thanks to the good weather. This year's show was fully booked before Christmas and the interest has been overwhelming."
For many companies in the boating business, the Oslo boat show is hugely important. "Sjøen for Alle is the most important boat show for us, and since it's an international show we can see a lot of international visitors here," says Kristian Sivertsen at Viknes Båt og Service AS from Bergen. "The sales process is often quite long, but the first contact is often taken during the shows."
This year's Sjøen for Alle is displaying more than 300 boats and several world premieres over a 30,000sq m area. The show also includes engines, equipment and much more.