UBM Sinoexpo, the organisers of the China International Boat Show (CIBS), are expecting over 40,000 visitors to the relocated 2019 show which will be taking place from 20-23 June at a new venue – the National Exhibition and Convention Centre in Shanghai. More than 600 exhibitors are expected to be present at the event, showcasing an eclectic display of boats and marine products. The show was formerly held in April at the Shanghai International Expo Center some 16 kms from the new location in the city near Hongqiao airport.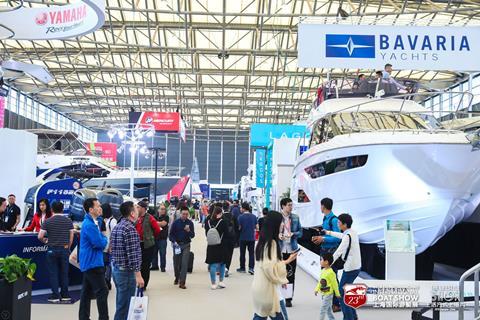 The largest indoor boat show in Asia, CIBS attracts most recognised names in the industry and includes five national pavilions accommodating an impressive list of exhibitors. Visitors to the show will be able to experience parallel events taking place alongside the boat show with registration including entry to lifestyle exhibitions including The Life Style Show 2019 (Water Sports | Lure Fishing | RV Camping | Theme Travel) .
Helena Gao, group director of UBM Sinoexpo comments "The China (Shanghai) International Boat Show 2019 and The Lifestyle Show Shanghai 2019 will be pioneers of innovation and will introduce ground-breaking leisure experiences to visitors. Just last month we organised a summit on Cross-Industry Cooperation in Leisure Industries in collaboration with the Shanghai Association of Shipbuilding Industry," she added. "The summit brought together association leaders, corporation decision makers, business founders and investors to exchange ideas and forge new relationships. We hope these successful partnerships continue on their growth trajectory at CIBS 2019." she concluded.