Next year's Taiwan International Boat Show is expected to attract over 25,000 professional buyers and visitors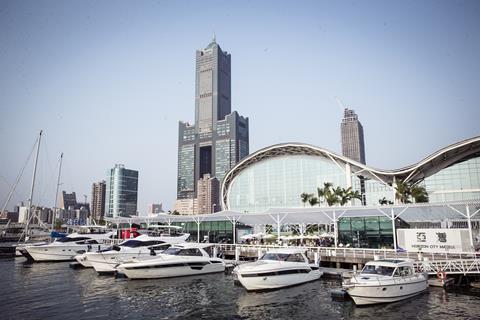 The Taiwan International Boat Show (TIBS) is returning to the Kaohsiung Exhibition Center next year from March 12-15 for its fourth bi-annual edition.
Describing itself as the biggest indoor boat show in all of Asia, TIBS 2020 is bound to impress with more than 25,000 professional buyers and visitors during its four-day run.
Taiwan itself is said to be the number one yacht-building nation in Asia and the fourth biggest builder of yachts over 24m (79ft) in length. According to the Taiwan Yacht Industry Association (TYIA), 86 medium and large yachts with an export value of around US$162m were sold in 2018 – 8% more than in 2017 – and the average unit price per boat was US$1.88m, a substantial increase of 20%.
Over the course of four days, TIBS 2020 will gather world-class manufacturers and display the latest yachts and boats on land and in the water, along with seven different areas to showcase the hottest marine products and technologies.
A number of activities are also planned, including industry forums, water-based outdoor events and leisure marine seminars in which visitors can learn from the best in the business about the yacht and boating industry in Taiwan.
An important economic market in the Asia-Pacific region, Taiwan is easily within reach of Hong Kong, Thailand, Australia and Singapore, making it one of the best yacht-purchasing platforms in Asia.
For more information about next year's show, visit www.boatshow.tw