The annual VIP event has raised more than C$835,000 in support of children's charities to date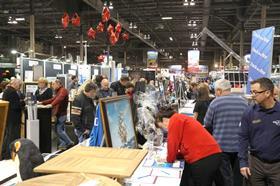 The Toronto International Boat Show will kick off on January 18 by celebrating its 20th annual Special Preview event, providing guests with VIP admission to the show while raising money in support of local children's charities.
The early opening event allows show visitors who purchase a VIP pass to access the show's more than 550 exhibitors ahead of the official Saturday opening day while enjoying live entertainment, snacks, and beer or wine.
Preview day visitors also enjoy the opportunity to purchase items from sports memorabilia to boats offered in both silent and live auctions. Proceeds from the event are donated in support of several local children's charities.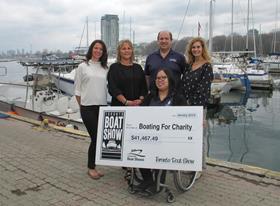 "The 2018 Preview Day raised more than C$41,000," says show manager, Cynthia Hare. "Over the past 19 years, Preview Day has raised more than $835,000 in support of initiatives that are close the hearts of the boating community."
Originally launched as Special Preview Night, the event switched to an all-day format in 2016 in order to accommodate larger numbers of visitors.