The Steelpointe Yacht and Charter Show and the Steelpointe International Boat Show will be held in Connecticut this year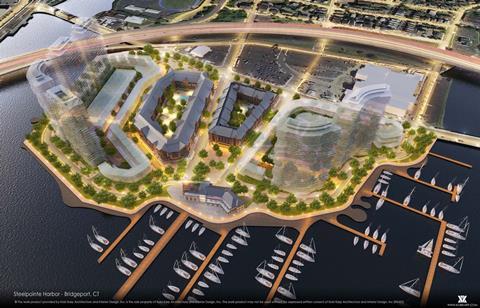 Showpiece Shows, a US producer of boat shows and other luxury events, has partnered with Steelpointe Harbor in Connecticut to produce two new shows at Bridgeport Harbor Marina in 2020. The newly built venue is expected to appeal to boating enthusiasts and luxury-focused consumers along Long Island Sound and beyond.
The invite-only Steelpointe Yacht and Charter Show will be held from May 15-17 and the Steelpointe International Boat Show is scheduled for September 24-27. To ensure these events are successful for both the exhibitors and attendees, Showpiece Shows is leveraging its decades of experience of producing events at Super Bowls, boutique events for luxury clients, fishing tournaments around the world, and unique boat-show experiences.
"As both boaters and exhibitors demand a higher-quality experience, we are finding our customised shows really strike the right chord," said Jennifer 'JJ' Jones, show director for Showpiece Shows. "To make this happen, we couldn't ask for a better partner than Steelpointe Harbor. The Bridgeport Harbor Marina is a prime location to host the best yachts and luxury-lifestyle exhibitors. The accessibility, on-site dining and entertainment, and beautiful facility all combine to create an unbeatable venue for a better boat-show experience for everyone."
The 1st Steelpointe Yacht and Charter Show in May will welcome an invitation-only crowd to view new yachts and learn about what's available in yacht charter locally and around the world. Alongside yachts, the world of rare automobiles, private aviation and other luxury goods and services will be offered for casual perusal in a fun, festival atmosphere, with live music and exceptional dining.
The marquee event will be the Steelpointe International Boat Show from September 24-27, which will fill the docks of Bridgeport Harbor Marina with the latest boats, focusing on vessels 40ft long and larger, along with a selection of premier brokerage listings.