Crowds, sales at 20th Montreal Boat Show impacted by extreme cold weather alert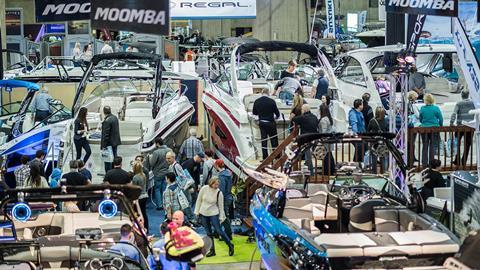 An unfortunately-timed winter storm that brought icy winds, temperatures in the -20C range and multiple road closures is being blamed for lower crowds at the 20th annual Montreal Boat and Water Sports Show, which was held from January 31 to February 3 at the Place Bonaventure exhibition complex.
Quebec's largest boat show attracted a total of 20,083 people over its four-day run, who enjoyed more than 450 boats on display by more than 250 exhibitors spread over the 300,000sq ft site.
Communications and PR coordinator Diane Théberge said that in spite of a lower gate, exhibitors seemed happy with their results. "This year's traffic was less, but sales still seemed to be on the agenda and the vast majority of exhibitors have confirmed that they achieved their sales objectives," said Théberge.
Organisers report sales were spread over a wide range of product, from smaller aluminium fishing boats to luxury pontoons. Personal watercraft sales were also reported to be strong. "Tariffs on US boats had an impact on boat sales, but it's hard to estimate the extent," said Théberge.
The Montreal Boat Show returns to the Palais des Congrès from February 6-9, 2020.