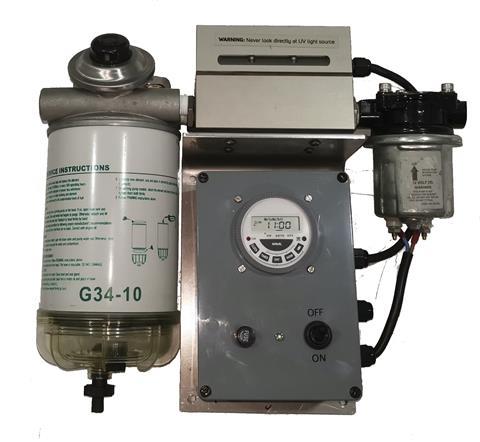 The Griffin MicroPure system improves fuel quality and kills diesel bugs by taking D-grade diesel fuel through cleaning, sterilization and filtration to remove any contaminants, reducing the moisture content to produce genuine A-grade fuel.
The product, which was unveiled at last week's METSTRADE Show in Amsterdam, claims to be a "world first" and laboratory tests results have proven its effectiveness and reliability.
Griffin MicroPure units are available in all fuel hose sizes.