Mohammed Alshaali receives honours from the International Superyacht Society
Mohammed Alshaali, chairman of Gulf Craft, has received global recognition for his contributions to the world's leisure marine industry over the last 36 years. The International Superyacht Society (ISS) recognised him as the Business Person of the Year at the 28th ISS Design & Leadership Awards Gala held last week in Florida.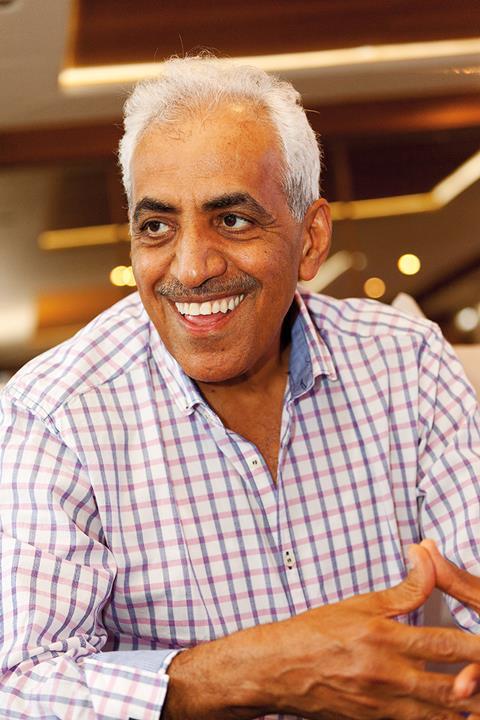 In a statement, Gulf Craft said: "This is a proud moment that opens a new chapter for Gulf Craft. The award highlights Mohammed Alshaali's pioneering work and relentless efforts to create sustainable growth for the maritime industry in the UAE and its establishment as a key player in the worldwide boating business. Over the decades, he has helped to enhance the footprint of Gulf Craft from being a regional boat manufacturer to a globally and highly respected shipyard that ranks in the Top 10 superyacht builders of the world."
Mohammed Alshaali started his career as one of the UAE's key diplomats holding positions such as UAE Ambassador to the USA and as representative of the UAE at the European office of United Nations in Geneva. Alshaali finally served as the UAE Government Minister of State for Foreign Affairs before retiring and devoting his full time to Gulf Craft in 2008.
ISS was founded in 1989 to represent a growing superyacht industry worldwide and to ensure sustainability and excellence by building global alliances. The society also aims to recognise achievement with annual peer-reviewed awards programmes, as well as provide educational opportunities and networking events.
The other ISS yacht design and leadership award categories that recognised outstanding people for excellence in their area of superyacht expertise included the Distinguished Crew Award, Leadership Award, Awards of Distinction, Excellence in Innovation and ISS Fabien Cousteau Blue Award.
Gulf Craft commenced operations in 1982, building small powerboats up to 35ft. In the early 1990s, the company extended operations with a range of flybridge designs starting at 53ft and by the turn of the century Gulf Craft was building over 24m and into the superyacht business with the advent of the Majesty brand.
Gulf Craft's growing portfolio currently features Majesty Yachts, the oceangoing Nomad Yachts, Silvercraft fishing boats and family cruisers, Oryx sport yachts and cruisers, and a series of touring, passenger and multipurpose transportation vessels.
Gulf Craft has invested considerably in advanced technology including computer aided manufacturing (CAM) and research and development in order to produce a range of boats from 27ft-80ft and the Majesty superyacht range up to 175ft in length from three facilities in the UAE. The company exports its boat and yachts through a global network spanning Europe, Middle East, Africa, Asia and the Pacific.