Swedish sailboat producer signed 10 new contracts during or directly after the show
Swedish sailing yacht producer Hallberg-Rassy has reported a very positive 'Open Yard' in late August. The floating boat show was held in a laidback atmosphere, where customers and visitors were able to enter the production facilities and see the latest models in the yard's own harbour in Ellös.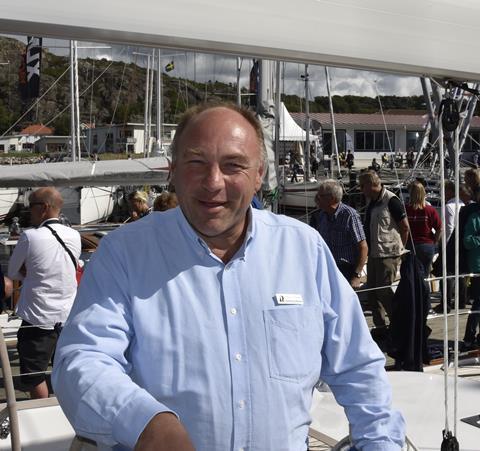 "Open Yard this year was the most successful ever in sales for us, with 10 new contracts for Hallberg-Rassy boats signed during or directly after the show," says CEO Magnus Rassy. "Other exhibitors told us they also had record sales."
Open Yard is marketed as "Scandinavia's largest sailboat show" and is held at the same time as the Marstrand Boat Show on Sweden's west coast. This year both new and used boats were on display.
"We saw a very high quality of visitor, and some came only to visit us," says Rassy. "Some came from as far away as Chile, the US, Russia and Australia, as well as European countries.
"We've never ever sold so many boats of a new model as of our brand new HR57, which had its world premiere at the show. We sold four boats before the show."
For Hallberg-Rassy, customers are more international the bigger the boats are. In addition to interest for new models, the weak Swedish krona also played an important role.
"The currency of course is very good for us at the moment. We've had to raise our prices in Swedish krona, but nevertheless the boats are cheaper in euros than one year ago. This means customers are making decisions earlier."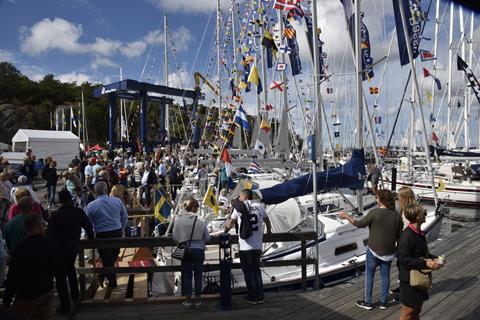 For Hallberg-Rassy, this means they've had the best order situation in 11 years. The company today has 149 employees. At its peak in 2007, they had almost 300 employees, but they produced less per person in value terms per year.
"A 64ft boat takes 14 times more working hours to produce than a 31-footer. Small differences in sales therefore means very much for us in man-hours and the boat's complexity."