The network specialist provides an overview of the technologies making today's generation of connected boats the most advanced yet
In this article, network specialist Actisense offers an overview of the technologies that are making today's generation of connected boats the most advanced yet.
NMEA 0183
The original technology that enabled marine electronics to start communicating with each other four decades ago was NMEA 0183. This low-speed serial-based communication method operated on RS232 and later RS422.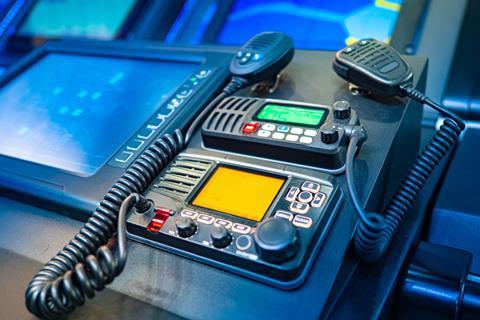 It's an incredible testimony to NMEA 0183 that, 40 years later, we are still actively using and installing NMEA 0183 equipment on board in all types of installations, from leisure through to commercial and military installations where this long-proven technology is particularly valued.
As NMEA 0183 uses serial communication in a 'multi listener, single talker' set-up. This means that while the system can have many devices listening, only one can talk at a time. This has been improved with the development and implementation of multiplexers and buffers. However, there are still limitations and these are being solved now by more modern network protocols.
NMEA 2000
NMEA 2000 overcomes many of the shortcomings of its older counterpart. It is easier to install and maintain with user-friendly, plug and play style networking. Unlike NMEA 0183 which uses separate connections between each device, NMEA 2000 has one backbone which every device connects to, allowing each instrument to communicate with one another. Another improvement of NMEA 2000 over NMEA 0183 is the data speed, where we consider NMEA 2000 medium speed (250kbit/sec) against NMEA 0183 which is low speed. It is compatible with CAN (Controller Area Network) and DeviceNet standards.
The list of available PGNs (Parameter Group Numbers) for NMEA 2000 is large, making nearly all data accessible. If there is a certified NMEA 2000 sensor or device that is available for a set of data, then it can be shared with all other devices on the same network.
OneNet
Alongside the two existing standards, a third one called NMEA OneNet has been released. This is an Ethernet-based physical layer, which can utilise both NMEA 2000 and NMEA 0183 data and transfer them at extremely high speeds. Before OneNet, sharing imaging and video such as radar and video camera feeds required separate connections from a manufacturer's device, not connected to the NMEA 2000 network.
The speed and bandwidth of NMEA 2000 is simply not high enough to support this type of media. While NMEA 2000 operates at 250Kbits/sec, OneNet can range from 10Mbits/sec to 10Gbits/sec, making it 40-40,000 times faster. That enables you to share imaging and video data across the network while all other devices also communicate together.
Utilising OneNet gateways for NMEA 0183 to Ethernet, NMEA 2000 to Ethernet and vice versa you can overcome previously limiting factors of both NMEA 2000 and NMEA 0183, whilst keeping every single device interconnected. OneNet also supports Power Over Ethernet (PoE) for supported devices – see Actisense's article on PoE and OneNet here.
All OneNet application protocols, such as PGN Messages, are designed to use a standard IPv6 network protocol stack. This allows OneNet to coexist with other protocols and services that operate parallel on the same network (including other marine standards such as IEC 61162-450).
The standard also specifies mechanisms for connecting OneNet networks, NMEA 2000 networks, and other networks via gateway devices. Like NMEA 2000, all OneNet products will need to be certified by the manufacturer and verified by NMEA.
Read more about why IPv6 is important here.