The International Marine Certification Institute has been an active ICOMIA member since 2000
The International Council of Marine Industry Associations (ICOMIA) recently congratulated IMCI, the International Marine Certification Institute, on its 25-year anniversary and honoured the group for outstanding contributions to ICOMIA.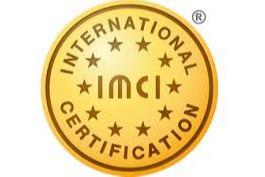 IMCI has been an active ICOMIA member since 2000, contributing to several committees. Ulrich Heinemann, IMCI CEO, has chaired the ICOMIA Technical Committee for the last nine years.
Registered as an international non-profit organisation in 1993, IMCI has developed several certification programs and has diversified its support of the marine industry for different target groups:
CE Certification for Boats and Components
ABYC Certified Component Programme
NMMA Certification Programme
World Sailing Certification Program
Certification of Experts
Certification of Companies and Retailers
Certification of Marinas – Blue Star Marinas
IMCI performs CE certification according to the Recreational Craft Directive 2013/53/EU and is considered by many to be the leading Notified Body for CE certification under the RCD. Today the group has more than 2,800 clients in more than 75 countries, and has certified more than 20,000 products.
Additionally, IMCI runs certification programmes on behalf of the NMMA, the ABYC and World Sailing. Other certification programmes deal with marinas, companies, retailers and persons.