This issue of IBI looks at the sizzling-hot US boat market by segment, along with a listing of key Movers & Shakers in American boatbuilding. After the US, Poland is the world's next biggest producer of small motorboats, so IBI checks in on how the country's experienced builders are responding to out-sized demand on one side, and supply shortages on the other. We also provide an updated look at the Mideast market in light of a prosperous rebound in the region.
The latest developments and trends in Superyacht Refit & Repair, Marinas, and Deck Coverings are also on tap for the new issue, together with insider insights from Peter Harken on Design, Vitters Shipyard, Borrow a Boat on the growing popularity of peer-to-peer boat rentals, Spain's marina management group Ocibar, and industry verteran Paul Strzelecki on the America's Cup. And finally, the clock is now ticking on nominations for the 2022 Boat Builder Awards for Business Achievement.
Click below for more details…
INSIDE THIS ISSUE of IBI >>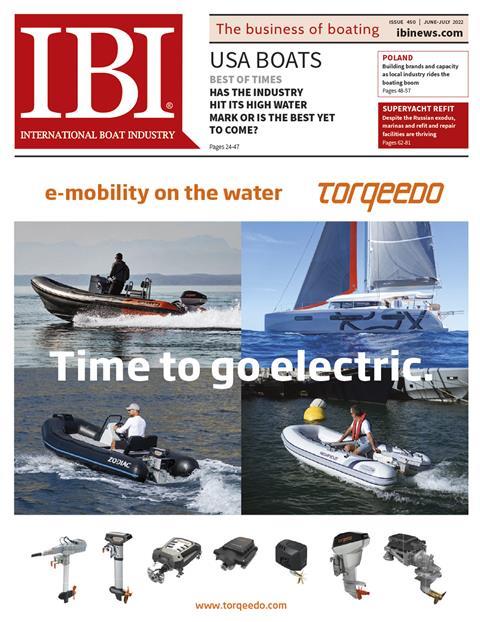 Regulars:
Editor's Comment | Appointments | World News | Sustainability
Market Focus:
US Boats | Poland | the Middle East
Insight:
Borrow a Boat on peer-to-peer rentals | Vitters Shipyard | Spain's Marina group Ocibar | Paul Paul Strzelecki's column
Sector Focus:
Refit & Repair | Marinas | Decking Materials
Digital Subscribers >> Click to view the current issue
If you are not already subscribed to IBI Magazine, get your complimentary copy – in print or digital format – by completing your user details at this link.
(Note: You must be Registered and Signed-in to your account first.)