Fabio Planamente and Luigi Servidati acquire majority of Cantiere del Pardo
Italy's Cantiere del Pardo has undergone a management buyout. Fabio Planamente and Luigi Servidati, long-serving managers at the Italian yard, have acquired a majority share of the business from the Trevisani family.
"With a capital increase of €5m, the shipyard is ready to continue the growth and development of the Grand Soleil Yachts and Pardo Yachts brands," says the company in a statement.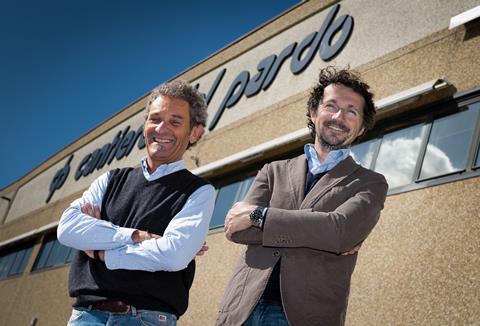 Luigi Servidati and Fabio Planamente have both worked for the company for many years – Servidati since 2000 and Planamente since 2009 – performing different roles. Servidati will now serve as president of the Administrative Board and Fabio Planamente as CEO.
When the Trevisani family acquired the shipyard in 2014, Luigi Servidati was appointed sales and marketing director and product development manager, and Fabio Planamente as general manager. Since then, Cantiere del Pardo claims to have regained its "original leading role in the boating industry" with revenues this year of more than €30m.
Such an accomplishment, says the company, is the result of correct business decisions like the launch of the new powerboat brand Pardo Yachts and the new Long Cruise and Custom Line sailing range.
"A special thanks from us and the whole shipyard goes to the Trevisani family for their essential commitment and efforts in relaunching the company and for the support shown since their acquisition in 2014," said Planamente and Servidati in the statement. "The investments and the strategic choices made will allow Cantiere del Pardo to reach new goals and become a reference in the boating industry."
The Trevisani family and Andrea Amadori have consequently reduced their holdings while maintaining their presence in the company.