Members of UCINA and Nautica Italiana agreed to combine their organisations into one body to represent Italy's boating industry domestically and internationally
Following two assemblies which took place at the end of 2019 in Genoa and Milan respectively, the members of UCINA (Italy's Marine Industry Association) and of Nautica Italiana approved the process formally uniting the two groups under the name CONFINDUSTRIA NAUTICA as of 31st January, embracing Italy's entire boating sector as a whole.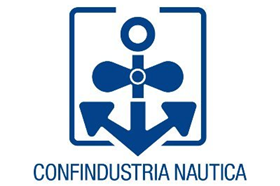 A joint press statement issued by the new group acknowledged that unifying the two organisations was a "complex process," but the first crucial steps occurred with the December vote, during the Member Assemblies of both groups, approving the dissolution of Nautica Italiana and the change of name, along with UCINA members voting for a new governing Statute.
The process determined by Confindustria and shared by the respective Governing Bodies of the two associations, was set for completion on the 31st of January, when all conditions and technical issues of the 'Reunification Protocol' were implemented, with approximately 45 companies formerly belonging to Nautica Italiana and meeting the requirements for membership, joining the new Confindustria Nautica.
The shared home will be that of Confindustria, so UCINA's 'governing' Statute will remain intact, modified by a number of changes requested by the members of Nautica Italiana, which were approved in a vote of UCINA members as part '
The governing structure will see UCINA President Saverio Cecchi maintain his role along side Nautica Italiana's former president, Lamberto Tacoli, who was nominated as interim Vice President of the new combined organisation. Following a period of transition, including election of a new President and a board of Vice Presidents, the two will both become past presidents of Confindustria Nautica.
"My main objectives have been to bring the key changes to our Statute to completion in view of becoming ever more inclusive, to focus on Italy's southern regions and, most importantly, to unify the representative bodies of the country's boating sector", commented Cecchi. "On this momentous occasion I would like to share my joy with the Vice Presidents who have been at my side during this process, and with Lamberto Tacoli, without whom this could never have been possible, and most of all with all of our beloved Members," he added.
Commenting as well, Lamberto Tacoli, said "[this] vote represents the final stage of a process of rapprochement that has taken up most of the past nine months to realise. My hope is that this reality, which will finally see us united under one national confederation roof, might respond effectively to the opportunities on the horizon for our industry, from its internationalisation to the improvement of its domestic side."
Some 167 Italian companies exhibiting at the Boot Düsseldorf show were represented under the new Confindustria Nautica banner via an association stand at the show promoting the 'Made in Italy' brand. Cecchi said the stand would serve as a 'Casa Italia' for both Italian exhibitors and visiting companies. Confindustria also met with RAI Amsterdam while in Düsseldorf to discuss plans for the 2020 edition of METSTRADE which will see a new expanded expanded presence in the Superyacht Pavilion and new Italian Pavilion layout to showcase equipment companies under the 'Made in Italy' banner.