Brazilian government maps actions to boost Angra dos Reis as a hub of marine tourism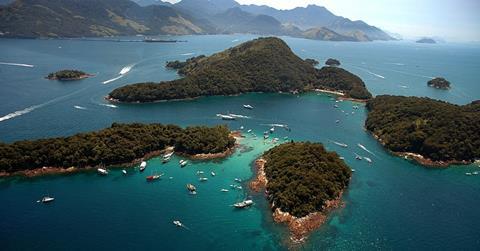 A delegation from the Brazilian Ministry of Tourism visited Angra dos Reis on the south coast of Rio de Janeiro earlier this month to carry out a survey of actions needed to develop the tourism potential of the region.
The visit was the first government action in the area, which Brazilian President Jair Bolsonaro wants to turn into a 'Brazilian Cancun'.
According to the committee, the plan is valued at around U$270m. They identified about 40 actions needed to stimulate tourism. These include doubling the only highway access to the city; building a tourist complex near the main marina in Angra dos Reis to enhance the city centre; reactivating a passenger train serving the region; building a water desalination plant; creating sewage treatment plants; and widening the runway at the local airport with the construction of a new passenger terminal.
"We are raising everything needed in terms of infrastructure, tourist vision and the environment to put the city of Angra dos Reis among the world's top destinations," said Daniel Nepomuceno, executive secretary of the portfolio.
For Angra dos Reis Mayor Fernando Jordão, the proposal should have no environmental impact – a fear already raised by environmentalists. The region has several protected areas, including the island of Ilha Grande, which together with the historical city of Paraty was made a UNESCO World Heritage Site in July.
President of the Brazilian Association of the Rio Hotel Industry, Alfredo Lopes, says there are reasons to be cautious. The tourism initiatives are welcome, but many of the roughly 365 Angra dos Reis islands are already saturated, precisely due to the lack of infrastructure to receive visitors.
"People want to go to see paradise islands, clear water. We can't destroy that. It has to be all very well planned or it will turn into a nightmare," he says.