Double-digit gains in net sales, unit volumes and gross profits cap strong year for US multi-segment boat builder
Malibu Boats released its financial results for the 2019 fourth quarter and full year on Thursday, reporting double-digit growth in net sales, unit volumes and gross margins.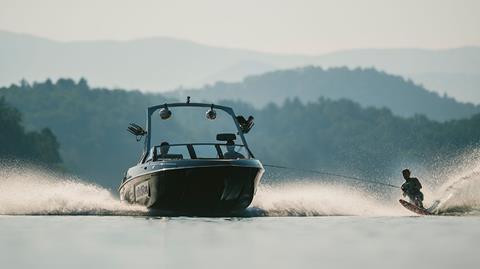 For the quarter ended June 30, 2019, the manufacturer of the Malibu, Axis, Pursuit and Cobalt fiberglass boat brands reported net sales of US$194.8m, representing a 40.5% year-over-year increase over the previous Q4.Unit sales volumes increased YOY by 16.6% to 1,992 boats, while gross profit increased by 42.3% YOY to $47.7m.
The strong closing quarter capped a vigorous year for the Tennessee-based boat builder. Full-year results for FY 2019 saw net sales increase by 37.6% over the 2018 fiscal year to $684.0m, while unit volumes increased by 17.0% to 7,362 boats. Gross profit for the full year was reported as $166.3m, marking a YOY gain of 38.2%.
"Fiscal year 2019 was another exceptional year for Malibu. We delivered record-breaking operational and financial performance supported by the strength of our brands, our commitment to operational excellence, and a best-in-class team laser-focused on superior execution," said Malibu Boats Inc. CEO, Jack Springer. "Pursuit and Cobalt, together with our Malibu and Axis brands, have created a well-rounded, premium portfolio that brings to market a line-up of innovative boats that are resonating with customers."
The company enjoyed strong growth throughout its product portfolio. Net sales attributable to Malibu's flagship tow boat segment increased by $55.8m, or 19.0%, to $349.0m for fiscal year 2019 while its Malibu Australia segment marked a 9.3% YOY gain to $25.6m for the year. Net sales from the company's Cobalt luxury segment increased by 14.6% to $206.6m for the year, while its Pursuit fishing boat segment – acquired in October – reported net sales of $102.8m and 406 units, respectively, for the 2019 fiscal year.