Work to start later this month on improving the port of Molinar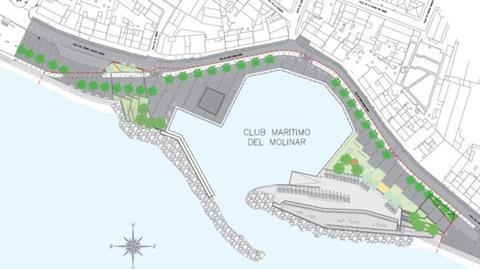 A €3.1m upgrade to the port of Molinar in Palma de Mallorca is due to begin on March 18. The upgrade will include improvements to the marine facilities and related onshore buildings.
Part of the port of Palma, Molinar is home to around 800 small boats of less than 10m (33ft) in length and the revamp will not change the number of berths.
The work is expected to take nine-and-a-half months to complete. It was commissioned by the Port Authority of the Balearic Islands (APB) and will be carried out by ACSA, Obras e Infraestructuras SA, for €3.1m including VAT.
The APB has informed those with the right to moor at the Club Marítimo del Molinar de Levante (CMML) of the start of the works and that its concession ends on March 16. In order to avoid any disturbance to the holders of moored vessels, the APB will make available to the CMML, at its request, some floating pontoons, an area on land and some prefabricated modules at the Portitxol facilities so that, during the period that the works last, all boats under its management can be transferred there.
The management of some buildings in Molinar by the CMML will end as part of the works on March 16. If CMML wishes to continue managing those facilities, it will have to bid for the tender as per the laws pertaining to State Ports.
The plans for Molinar were announced earlier this year during a conference that addressed the future of sailing clubs in the Balearic Islands. At this conference, APB's head of infrastructure, Antoni Ginard, indicated that the main objectives of the new project would include incorporating the El Molinar port as a transit area, offering citizens new landscape perspectives by constructing rock facings that will function as an observation point, and taking one step further towards the APB strategy by integrating ports in cities and engaging citizens in various leisure possibilities that the ports can offer.
Another important strand of this project focuses on investment in maritime security infrastructure, with low or practically zero environmental impact and at a reasonable financial cost, providing the port with the security constantly sought by the port body in all of its actions.
Lastly, the reform project covers the social element of the port, promoting the practice of and training in watersports activities such as sailing, which should remain one of the main assets of any sailing club.
The project was developed by the team comprising MCVALNERA and Junquera Arquitectos, with internationally renowned engineers and architects as members.