Aktor Concessions to manage Alimos Marina for a 40-year period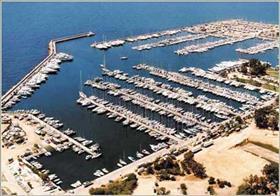 Greek company Aktor Concessions SA has been selected as the preferred bidder via e-auction for the right to manage Alimos Marina in Athens for a 40-year period, Greece's assets fund (HRADF) announced at the end of April as part of its ongoing marina privatisation programme.
Aktor Concessions will put forward a total of €57.5m (NPV), with the value of the agreement coming to a total consideration of at least €177m, including an annual concession fee and a share of revenues as a percentage of the marina's annual turnover.
The marina competition was carried out via e-auction and included bids by Lamda-Dogus Marina Investments SA, and Aviareps-Cosmos Consortium among the initial 10 shortlisted for the project.
Aktor Concessions is also bound by the agreement to implement €50m worth of investments over the next five years aimed at upgrading infrastructure in order to establish the marina into a top tourist port destination.
Besides modernising existing port infrastructure and ship-laying/maintenance services, other activities include the regeneration of the marina's land area through the construction of 18,500sq m of building facilities, as well as the creation of recreational areas, boardwalks and park areas complete with dining areas, shops, hotel facilities, offices and playgrounds.