Marina management firm to oversee Al Seef, Marasi and Jaddaf Waterfront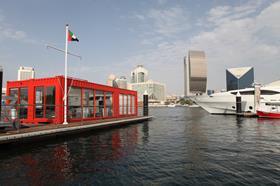 D-Marin, one of the biggest marina chains in the Eastern Med, has taken over the management of three marinas – Al Seef, Marasi and Jaddaf Waterfront in Dubai.
The marinas will be managed by D-Marin Dubai LLC, a joint venture between Meraas – the Dubai-based holding company – Dubai Holding and D-Marin. The company will also provide technical consultancy to Meraas' projects at Port de La Mer, the Mediterranean-inspired waterfront destination, and Dubai Harbor, the only yachting community hub in the Middle East.
It will also offer the same services at Marsa Al Arab marinas, also in Dubai.
D-Marin, through D-Marin Dubai LLC, says it continues its commitment to develop marina management services in the Middle East, to diversify and contribute to the development of the Dubai economy, and to elevate the city's position as an important luxury maritime tourism destination in the region.
D-Marin now manages 14 marinas in five countries.