Fernandia Harbor Marina is still awaiting completion of US$10m in repairs needed following Hurricane Matthew
Jacksonville, Florida's Fernandia Harbor Marina sits nearly empty and awaiting completion of some US$10m in repairs needed following Hurricane Matthew's 2016 destruction, and the local economy has been feeling the effects.
"We were roughly seeing about 400 people a day pass through here using the boat ramp," Kelly Pratt, an employee at Atlantic Seafood, adjacent to the marina, told WJAX-TV. "Something we grew up with here. I mean, I've lived here 23 years and to see the docks being broken and no one being able to use them and whatnot IS hurting us and everyone else," he lamented.
Jacksonville City manager Dale Martin explained that the repairs were to have been completed this summer, but now says it will be the end of the year at the earliest before the marina can reopen.
According to Martin, docks are demolished, the permits are in place and they're finishing dredging before installing new docks.
"It's just taken a lot longer and a lot more money than people had hoped," Martin said, adding the project remains within its US$10m budget. "We still have plenty of tourism around that's not necessarily boat related. But this definitely adds to their bottom line and I'm sure there has been some substantial impacts."
As for Pratt, he's looking forward to the traffic flow created by the marina.
"Hopefully we'll see a little bit better of a dock system out there where we'll get a little bit more people in here," he said.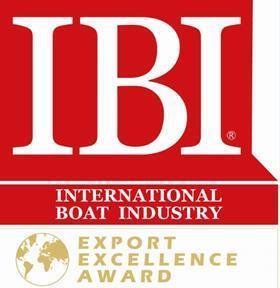 While you're here, why not enter the 2019 US Export Excellence Awards?
Deadline for entries is fast approaching!
Don't miss out on a major opportunity to show the world you mean business. There are only a few weeks left for US firms to get their entries in for the 2019 Export Excellence Awards, with the winner announced at the IBEX Industry Breakfast to be held at the Tampa Marriott Waterside hotel on Tuesday the 1st of October. This year the winner receives a host of prizes worth in excess of US$10,000.