Collaboration created between MIA and US west coast marine organisation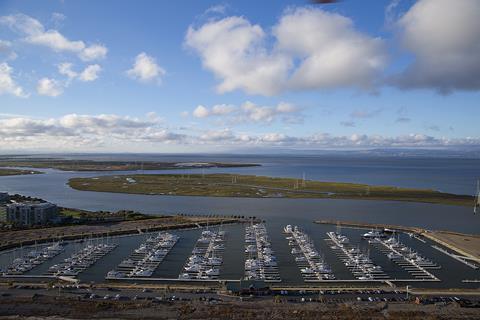 A new collaboration agreement signed between the Marina Industries Association of Australia (MIA) and the US west coast-based Marine Recreation Association (MRA) means that the internationally-recognised 5 Gold Anchors quality accreditation scheme has entered the US market. This transaction opens the door for the scheme to the world's largest marina market.
The Gold Anchor scheme was first developed in the UK in 1988 by The Yacht Harbours Association (TYHA). In 2009, the MIA launched its own programme and in 2013 the two associations launched the single Global Gold Anchor scheme. The programme is analogous with star ratings for accommodation with a strong focus on customer service.
The first two California marinas are already participating. Westpoint Harbor Marina in San Francisco and Safe Harbor Cabrillo Isle San Diego are now Gold Anchor accredited marinas and a half-dozen more are in line for assessment. Over the next two years there are expected to be a steady stream of marinas entering the programme and a pool of trained assessors to deliver the program.
MIA President, Andrew Chapman, said: "The collaboration is a particularly exciting development for the global industry. MIA and TYHA are very pleased to have MRA providing the structure to expand the programme into the US and beyond."
He added: "MIA will be working closely with MRA and participating members over the coming two years to ensure the programme is successfully rolled-out and fully-aligned with the global programme that is established across 27 countries."
MRA President, Scott Robertson, commented: "The recent MRA Educational and Trade Conference in La Jolla, California provided an excellent platform to promote the programme. We have both coastal and in-land marinas wishing to participate. MRA recognise the many industry development and promotional benefits the Gold Anchor program can deliver for our industry."
TYHA General Manager, Jonathan White, pointed out: "The involvement of MRA will fast track a truly global roll-out of the programme. From Gold Anchors infancy back in 1988, it is very pleasing to now have this plan that will ensure rapid expansion of this already well-established accreditation program beyond UK/Europe; the Middle East, Asia, South Pacific and the Caribbean."