The HRADF is now seeking bids for marinas in Mykonos and Rhodes
Greece's privatisation agency, the Hellenic Republic Asset Development Fund (HRADF), is moving forward on two more marina privatisation projects in Mykonos and Rhodes. The news follows the acceptance, earlier this year, of an improved bid for Chios Marina. Meanwhile, the finalisation of the Alimos Marina privatisation is still awaited.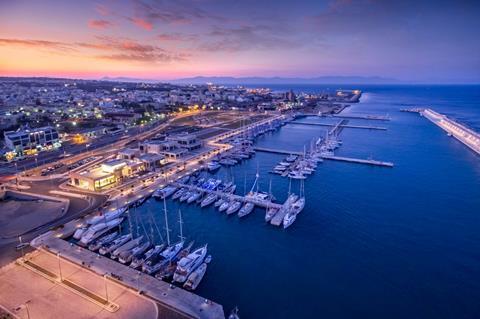 The HRADF is now seeking bids from consultants to handle the commission of technical and legal matters linked to the award of concessions for the two marinas in Mykonos and Rhodes. It is hoped the privatisation will move forward during the summer.
Both marinas should generate lots of interest, considering they are based in popular tourism areas within the Aegean Sea.
The concessions will be for at least 25 years, perhaps longer, and bidders will be asked to submit investment plans for both marinas, which also have land available for commercial and other developments.
Mykonos Marina is a small facility, whereas Rhodes offers around 600 berths for yachts from 9m-64m (30ft-200ft) and a dry stack with 200 slots. It is equipped with a 600-tonne travelift and its berths are served by an extended fibre-optic network that provides each berth with TV, telephone, internet and remote-control monitoring of electrical and water consumption. The marina's land area extends to 120,000sq m.
In another recent move, the Greek Infrastructure Minister, Christos Spirtzis, has announced plans to move forward on developing a marina at Nea Makri in eastern Attica, relatively close to Athens airport. The Minister's proposal is based on the marina being developed through a private-public partnership.
Funding of €144,000 has been approved by the Minister to appoint a technical consultant to oversee the process for an official tender. Once appointed, the chosen contractor will then have two years to draw up a master plan, which will include all the marina works and any required urban upgrades, licences and environmental impact studies.
A location for the new marina has been chosen based on a study undertaken by the Athens Polytechnic Civil Engineering School. It is hoped that construction of the marina will begin by 2021.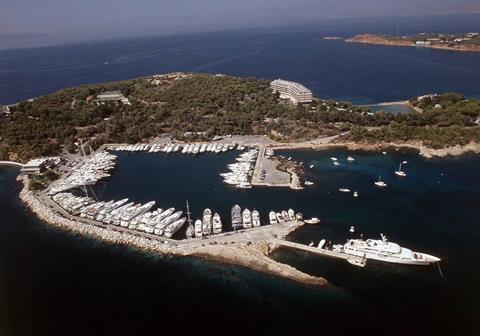 One of Athens' leading marinas, Astir Marina on the Vouliagmeni peninsula, is due to be renovated following completion of the upgrade to the Astir Palace Hotel. The latter is set to be relaunched as the Four Seasons Astir Palace Hotel in March and the marina renovation will follow that.
This renovation project will include the provision of a new 150m (492ft) berth. Currently, Astir Marina offers 103 berths for yachts up to 45m (148ft) plus one 60m (196ft) berth.