Majority shareholder acquires remaining 40% stake in Kalamata Marina
Greek yachting firm Kiriacoulis Mediterranean, owner of a 60% share in Kalamata Marina, has acquired the remaining 40% stake from the Association of Tourism Operation - Development Of Messinia Ltd. The company now possesses all 200,000 shares in the marina, which has 250 berths and dry dock facilities for another 150 boats.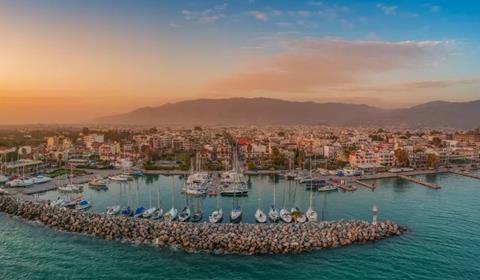 Kiriacoulis Mediterranean will renegotiate the leasing contract of the marina, with the Municipality of Kalamata in 2022. Stavros Kyriakoulis will remain as chairman of the company that manages Kalamata Marina. The investment is based on Kalamata's modern road network, the city's international airport, and its privileged location on Greece's Peloponnese Peninsula at the head of the Messenian Gulf, with direct access to Mani and the South Aegean.
Following the acquisition, the listed company's turnover is expected to increase by around €600,000. Based on financial data for 2018, profits after tax amounted to €68,362. The Board of Directors has proposed that this amount be transferred to a 'Retained Earnings Balance' debit account for offsetting losses from previous years, meaning that the balance of retained losses amounts to €338,096.