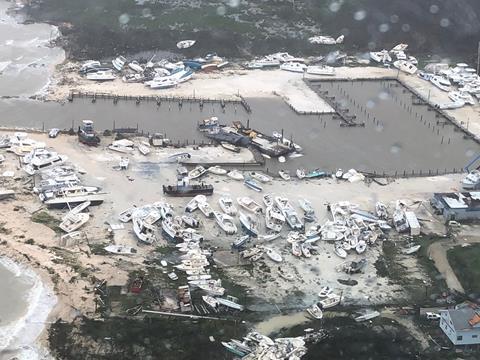 Three months after Hurricane Dorian smashed its way through Grand Bahama and Abaco, the Association of Bahamas Marinas (ABM) is saying it and the insurance industry could help identify owners of derelict boats scattered across both islands.
Currently, storm damaged vessels and vehicles are being collected and taken to a secure area by the Ministry of the Environment, where information about the boat is gathered to identify the owners and schedule a time for them to recover their vessel from the impound yard.
ABM executive director Basil Smith told Eyewitness News that the marina industry could assist in both removal and identifying boats.
"Boats on land, which need to be cleared away, we haven't actually been formally invited as far as I am aware to participate in this aspect of the process, but certainly we would assume that the marina association would have some useful role to play in identifying the boat owners," Smith said, adding: "My only suggestion would be that certainly the insurance angle ought to be pursued because that is certain to be an area of great interests. People would have substantially priced boats and would be well insured and the insurance companies would be actively involved at this stage, I am sure."
BMA mustered a flotilla of Florida boaters in the immediate aftermath of Dorian to help clear sunken boats from the water, which were posing hazards to boats arriving to perform evacuations, according to Smith.
"Boaters wanted to come over virtually immediately, but we had to actually ask them to hold back until the waters were safe, which eventually happened and the port comptroller declared the safety of certain areas," he said.
"There was an enormous response."