The Kaohsiung International Marina Development Association wants to establish a superyacht marina facility in Taiwan's southern port city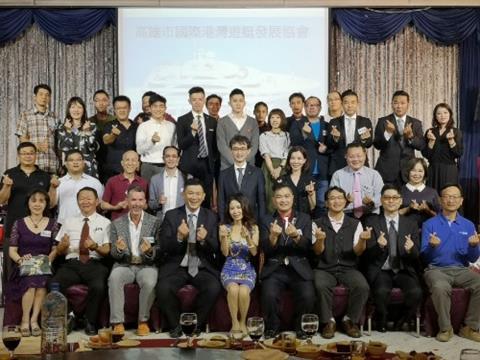 A new group, the Kaohsiung International Marina Development Association (KIMDA), held its first meeting recently to develop plans for the establishment of a superyacht marina in Kaohsiung. The group was initiated by Captain Paul Brackley, who heads up Central Yacht in Hong Kong.
The meeting attracted a sizeable number of interested business people and citizens who support the idea of developing a superyacht marina in Kaohsiung. This southern Taiwanese city is not only the country's major port, but also the key centre for yacht building in Taiwan with companies such as Horizon Yachts based there.
The aim of KIMDA is to encourage the Taiwanese government to share in setting up the superyacht marina facility in Kaohsiung. The attendees at the meeting share a common view about the benefit that a superyacht marina could bring the city in terms of employment and spending.
The formation of such a lobby group as KIMDA is unusual in Taiwan, but it is seen as an appropriate and more democratic way of putting pressure on legislators to do the right thing for the city of Kaohsiung. The economic benefits of ten 60m (196ft) superyachts in a marina compared to 100 speedboats of around 12m (40ft) would be much higher, and the environmental impact would be lower.
The Taiwanese yachting market has opened up in recent years with more marinas being developed and the launch of the Taiwan International Boat Show in 2014. Central Yacht recently started promoting the availability of a 110m (360ft) dry dock, owned by the Kaohsiung Harbour Bureau, for superyacht repair and refit projects.