Major Red Sea development to provide year-round yacht berthing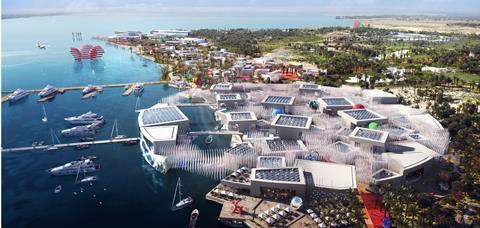 A new entity unveiled at the Monaco Yacht Show last year was the Red Sea Collection, a group of three areas in Saudi Arabia that include huge developments with a number of marinas.
The three regions of the Collection are NEOM city, AMAALA and the Red Sea Islands. NEOM is a multibillion-dollar city development on Saudi Arabia's northwest coast that will also take in links with Egypt and Jordan. AMAALA and the Red Sea Islands are further down the Saudi Red Sea coast. These projects are being developed by the Saudi Public Investment Fund.
The areas are largely untouched but include pristine coral reefs, vibrant marine life and beautiful mountain landscapes. They will in the future host a series of luxury resorts but also next-generation sustainable living and leisure on an unprecedented scale. In total, they will stretch across 64,000sq km of islands, beaches, desert, mountains and volcanos as well as having facilities catering for yacht cruises and charters.
The sheer scale of these projects means that finalising the planning of them is ongoing. In terms of the AMAALA development, Nicholas Naples, CEO of the Public Investment Fund – DMO, Project AMAALA, provided IBI with an update. "AMAALA will be an exclusive enclave in this burgeoning region," he states. "More than a destination, AMAALA will be a place of self-transformation with a focus on art, wellness and the purity of the Red Sea. AMAALA will be a destination for the discerning travellers.
"Covering 3,800sq km," he adds, "AMAALA will provide world-class facilities across three sites (Triple Bay, The Island and The Coastal Development) that will allow travellers to experience the very best in wellness and meditation, art, culture, sports and fitness."
He outlines the three parts of AMAALA as follows:
Triple Bay: World's most comprehensive wellness and sports community. AMAALA will become the first truly integrated ultra-luxury sports and wellness community, offering a fully holistic wellness retreat, state-of-the-art medical facilities, and authentic treatments designed to leverage local assets. The sports offering will focus on performance training and competitive sports.
The Island: AMAALA will provide a hub in which the emergence of contemporary art resonates with the wonders of Saudi Arabia. Richly designed Arabic botanical gardens will showcase master works of art and sculpture. Anchored by an artists' village of working studios, artisan shops, exhibit and performance facilities, the village will host an active arts community supported by uber-luxury beachfront resorts and marinas.
Coastal Development: Playing host to a dynamic programme of exciting events from the global arts and cultural calendar, this coastline will be a gathering place for a community of influencers and connoisseurs, featuring a contemporary arts museum and cultural district, to become the epicentre of the arts in the Middle East.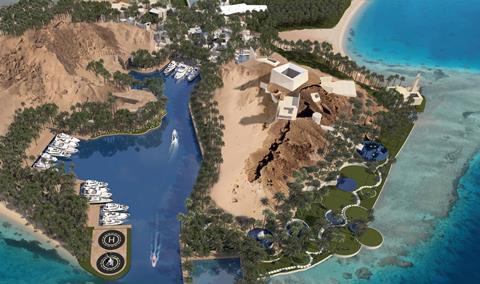 Naples comments: "We are pleased that AMAALA is already becoming known as the 'Red Sea Riviera' as we believe this will be a breath-taking yachting destination that will extend the Mediterranean yachting season by providing suitable year-round berthing."
"Currently plans for Triple Bay include 300 berths [wet and dry stack]," he says. "We are looking to accommodate a range of yacht sizes from 15m (49ft) to 100m (328ft)-plus and each berth will have access to full mooring facilities. While still being finalised, we are considering mixed-use developments for the marina including retail, residential, and hospitality. The intended date of completion of Triple Bay Marina is the end of 2021.