The concession at Itea Marina will last for at least 35 years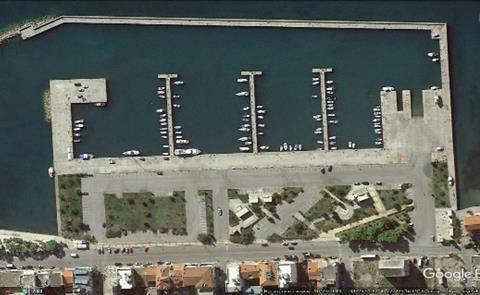 Greece's Hellenic Republic Asset Development Fund (HRADF) today invited invitations from interested parties for a concession of at least 35 years at Itea Marina through an advertisement in The Financial Times. It is the latest move in the country's privatisation plan for a number of marinas and tourist ports.
The advertisement states that those who express interest in Itea Marina would participate in a tender process for the concession covering port operation services such as berthing, plus the right to use, operate, manage and exploit the movable and fixed assets within the upland and the related sea area.
The marina provides 146 berths for yachts up to 60m (197ft). There is also a shipyard area which can accommodate up to 60 craft. The marina's sea area totals 26,000sq m and its on-water infrastructure has been completed since the facility was opened in 2013.
Work on the upland area, which extends to 24,700sq m, is in progress. The marina, according to the advertisement, is only accommodating a small number of yachts.
The closing date for expressions of interest is November 29, 2019. The tender process will be undertaken in two phases comprising a pre-qualification phase and a binding offer phase.