The trio now have to submit improved bids to operate the Greek marina as part of the country's privatisation plans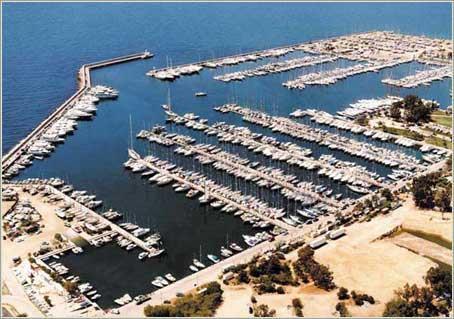 The 1,110-berth Alimos Marina in Greece, the largest in the Athens area, has selected three out of an initial 10 bidders to proceed to the next round of winning the 40-year privatisation concession for the facility. The news was announced by the Hellenic Republic Asset Development Fund (HRADF), also known as TAIPED.
In a statement, the HRADF said that Aktor Concessions SA, Lamda-Dogus Marina Investments SA, and Aviareps-Cosmos Consortium were the three bidders going on to the next round. The trio will now have to submit improved bids as part of an eAuction, which will be the first time this process has been used by the agency.
HRADF's objective for using an eAuction is to ensure transparency of the process and to hopefully boost the competitiveness of the three participants. Following the auction, the three bids – which will cover business plans, investment offers and funding methods – will be assessed by HRADF within roughly 10 days.
Towards the end of March, a panel will meet to identify the qualifying investor bids, finalise the terms and conditions, and set a date, time and duration for the final phase of the eAuction. This phase will also include the announcement of an opening bid valuation. If all goes to plan, the winning bidder should be made public in April.
Alimos Marina has been involved with Greece's marina and tourist harbour privatisation programme for some time. As one of the largest marinas in the Mediterranean, it plays a particular role in the Athens yachting community as a key berthing location for charter and tourist boats.
Other marinas in the programme include Chios, the privatisation of which was finalised some weeks ago, and Rhodes and Mykonos marinas. The start of privatising the latter two began recently.
The privatisation of these facilities is a key part of the Greek government's growth strategy for marine tourism. This was outlined in some detail at the ICOMIA World Marinas Conference held in Athens last October.