Fernandina Harbor Marina has reopened for business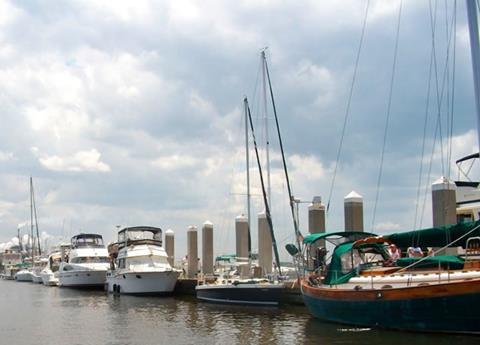 Three years after Hurricane Matthew slammed directly into historic Amelia Island in Northeast Florida, Westrec Marinas and the City of Fernandina Beach have announced the reopening of Fernandina Harbor Marina, which was devastated by the brutal storm.
The remediation efforts were finalised at the end of January and an official reopening is slated for 1 March. There are still no fuel services – expected in June or July – and the dock store and mooring field are still under repair.
"Damage yielded an opportunity for enhancements," said Dale Martin, City Manager, Fernandina Beach, in a statement release jointly between the city and the company. "In partnership with Westrec and many local, state and government agencies, we have incorporated even better services and structures at the facility."
The US$6.2m project included removal of old docking, dredging the Southern Basin to an 8ft depth, over 3,000ft of side-tie docks, new power distribution, wave attenuation and 400ft of dinghy and day dock with accommodations for yachts up to 200ft.
According to the Westrec website, Fernandina Harbor Marina was the first marina built on the Intracoastal Waterway (ICW) in Florida. It is a 10-acre site, five of which is the boat basin. High season in spring and autumn boasts a 95% occupancy rate with an annual occupancy for transients at 60-70% of the marina's capacity.