Safe Harbor Marinas makes foray in the US Northwest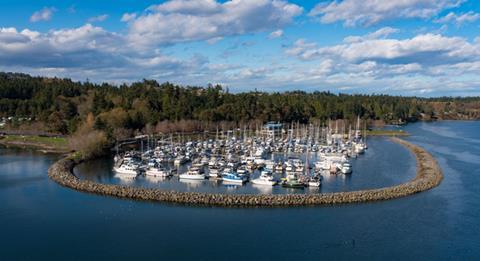 Two private marina management companies have entered the fray over the embattled John Wayne Marina owned and operated by the Port of Port Angeles, Washington, but "It could be many months, or even years, before we identify what will be the right plan going forward for the marina," according to one Port Commissioner.
At issue are needed, expensive repairs and updating to John Wayne Marina, that the Port Authority says it cannot afford. It has been seeking the sale or lease of the marina, but John Wayne Enterprises, which represents the late actor's estate, which donated the land for the expressed purpose of a public marina, contends the Port cannot sell the parcel, per terms of the transfer.
The City of Sequim proposed earlier that the Port turn over control of John Wayne Marina to the City at no charge, as the only viable option for keeping the facility in public ownership.
Since then, two private companies have submitted proposals for long-term lease of the marina: Dallas-based Safe Harbor Marinas and Locally-owner Marsh Andersen, LLC.
Safe Harbor, which claims to be the largest owner/operator in the US, with 90 marinas in 20 states, would make John Wayne Marina its first property in the Pacific Northwest.
"We're going to enter into a long-term lease where you get to participate in the upside of the growth that we're generating and that we're generating together," said Luke Taylor, Safe Harbor Marinas director of acquisitions, according to the Peninsula News .
Marsh Andersen, which has four marinas in Washington State, would assume all out-of-pocket operating costs with no liability for the Port, according to principal Bob Wise, who added it will be easier and cheaper for Marsh Andersen to rebuild John Wayne Marina.
"We're going to replicate the existing infrastructure that we've already built, and I expect that I can probably build it for about 60 cents on the dollar for what you have."
Doug Larson, the attorney for John Wayne Enterprises, said the family still opposes sale of the property.
"However, they would not object to an outcome where the port retains ownership of the John Wayne Marina but enters into a long-term agreement with a quality marina operator who will perform the needed capital improvements to ensure the marina operates in a first-class manner for at least the next 40 years and provides equal or preferably improved public access and activities," Larson said.