Marmaris Yacht Marina was struck by two whirlwinds on Wednesday
Marmaris Yacht Marina, located on Turkey's south coast, was hit by two whirlwinds on Wednesday. Several boats and docks were damaged, but no injuries were reported.
The first whirlwind occurred at 13:06 and caused less damage as it split into two parts. The second came at 13:49 and produced the greatest damage. However, as the marina's administrators gave warning after the first whirlwind hit, boaters took shelter and protected themselves from the second disaster.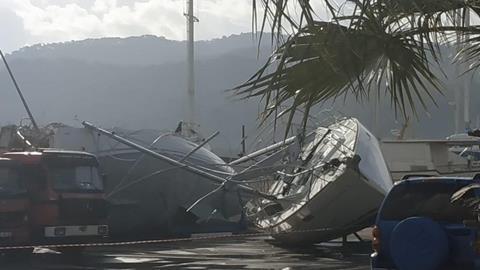 Some boat masts were broken and several boats that were stored on land fell from their cradles. Cars were also damaged.
Witnesses said the whirlwinds were like a scene from the movies, and that greater damage was avoided thanks to warnings from the marina.
Damage assessments continue and the cost of the disaster is not yet known.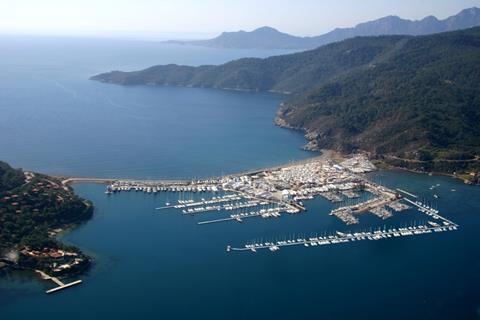 Marmaris Yacht Marina is one of the biggest marinas in the Aegean and Mediterranean, with 750 berths at sea and 1,000 on land.