Hurricane Dorian battered the east coast of the US and Canada over the weekend without nearly the force or destruction predicted earlier in the week. The devastation seems to have been largely in the Bahamas, where the islands of Abaco and Grand Bahama suffered the worst from sustained winds of well-over 150 miles an hour for more than two days.
The storm hadn't even left the Bahamas before the South Florida marine industry began mustering vessels and supplies on an individual, private basis, but on Friday Contender Boats, Maverick Boat Group and the National Marine Manufacturers Association (NMMA) organised a more formal effort, sending a letter to the recreational marine industry urging support for the relief effort.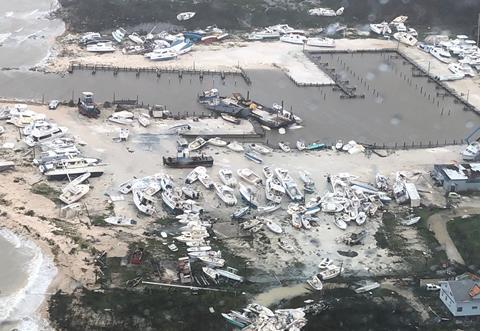 The industry's effort has been assisted by Miami City Commissioner Ken Russell, whose district includes Virginia Key, home to the Miami International Boat Show. Russell has been leading a number of relief efforts because of his District's strong ties to the Bahamian community in the US and the islands.
Russell is pointing those who want to help to Third Wave Volunteers, a non-profit relief group that has already deployed medical supplies and personnel via boat and have a C130 transport plane making regular supply runs.
The NMMA is trying to raise US$250,000 for the effort, which was seeded by a US$10,000 contribution each from Contender, Maverick and the NMMA. As of this morning, over US$53,000 has been raised thus far.
Those interested in helping the effort or getting additional information can go to https://www.crowdrise.com/o/en/campaign/hurricane-dorian-let-there-be-solar-lights.
On Wednesday, the Brunswick Private Foundation pledged US$50,000 to be split between the Grand Bahamas Disaster Relief Fund and the Red Cross.
Red Cross spokesman Matthew Cochrane said last week that more than 13,000 houses, or about 45% of the homes on Grand Bahama and Abaco, were believed to be severely damaged or destroyed. UN and Red Cross officials said tens of thousands of people will need food and clean drinking water.
Searchers have still not reached remote parts of the islands and authorities fear the death toll, last reported nearing 50, will continue to rise.