A new study reveals that boating tourism contributed over £6 billion to the UK economy in 2018
New figures out from British Marine, the national trade association for the UK leisure marine industry, highlight the significant contribution of boating-related tourism to the British economy.
In 2018, the marine sector generated close to £6bn in sales from boating-related tourism expenditures, up 65% since 2013. In addition, the sector is supporting 158,000 jobs across UK leisure, marine and tourism businesses and their supply chains. Since 2013, when it was last studied, the sector has created 62,000 more jobs.
The recent success of the sector was attributed to the 2016 UK referendum to leave the EU, by British Marine CEO Lesley Robinson. "Boating tourism businesses have enjoyed consistent growth since the EU referendum, benefitting from the increased attraction of UK holidays resulting from a weakened pound," she commented. The boost has come from both domestic and inbound tourists.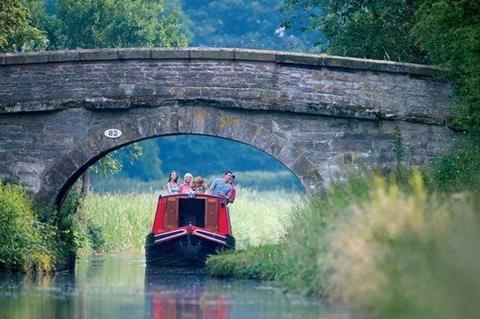 In 2018, the average boating and watersport tourist spent just over £47 a day on the water and £94.50 per night. Londoners and those from the South East, South West and the Midlands spent the most on boating related tourism. Employment in the sector is also highest in these regions, which account for over half (54%) of direct and indirect job impact.
For every job directly employed in the boating tourism sector, there are an additional 15 jobs supported in the wider economy through the direct and indirect effects of expenditure of boaters and boating tourism businesses, according to the study. At more than £6bn, boating tourism contributes more Gross Value Added (GVA) benefit to the UK economy than several other substantial industries including agriculture, forestry, fishing, and motion picture and TV programme production.
In direct turnover, the boating tourism sector is estimated to generate £727m and directly support more than 10,000 full-time equivalent jobs at UK companies. Total annual turnover for the combined UK marine industry – including the leisure boat, superyacht and small commercial marine sectors – was estimated at just over £3.12bn in 2016/17 and is expected to show growth of 1-2% for the 2017/18 financial year.
As in the tourism sector, UK marine manufacturers have benefited from the depreciation of the Sterling since mid-2016, stimulating renewed growth in international trade. The value of UK marine exports currently stands at £923 million, up by 5% over the last 12 months. The total marine sector supports more than 33,000 direct jobs across 4,600 companies.
General British tourism trends demonstrate similar patterns with the reduced value of the pound boosting both domestic and inland tourism over the last two years. The latest figures indicate holiday trips in the UK grew 5.7% in 2017, with spending up by 6.0%.