Most Polish boatbuilders continue to operate under increasingly stiff restrictions, reports POLBOAT President Sebastian Nietupski on behalf of the country's boating industry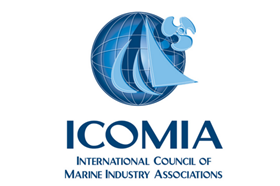 Sebastian Nietupski, President of Poland's marine industry association, POLBOAT, provided the following update on the impacts of the Coronavirus outbreak on the country's extensive boatbuilding industry, via a webshare service the International Council of Marine Industry Associations (ICOMIA) provided for its members today, drawing 52 participants.
The government has implemented a range of strict self-isolation measures, including border control and suspension of air and rail travel except for cargo. According to Nietupski, "freight transport is working and goods can enter and leave Poland without problems."
In the boating industry, he reports that companies are still operating although at a slower speed, but the situation is getting harder every day and the key point is how long the whole situation will take.
"Producers of boats and yachts are mainly experiencing problems with employees who take sick leave and childcare. This also applies to those involved in transport, which is even more difficult because those drivers who travel with goods abroad must return and go through a 14-day quarantine, which means that the company cannot send transports as often as it was doing a few weeks ago. People from sales, marketing and design departments are working remotely. Other people, directly connected with production are working in compliance with all the rules of occupational health and safety (checking temperature, disinfection, keeping a safe distance from each other, a ban on visiting people outside the company in the yard).
"For now," continued Nietupski, "We have information about only two shipyards, which have completely suspended production for a period of several weeks: Mirage Boats (with Norwegian capital and management) and Viking (aluminum fishing boats mainly for the Scandinavian market). Others still operating include Ostroda Yacht and Delphia Olecko belonging to the Beneteau group, TTS producing for Hanse Yacht, Slepsk - the main European boat manufacturer for the Brunswick group, and Rega Yacht producing luxury mega yachts for Italian brands.
On of the main problems for the builders is the supply of various types of components and equipment, which is why some of them built up stocks enabling them to work quietly and fulfil orders, regardless of suppliers' problems, for a minimum of a month. Some shipyards complain that there have been problems with the pick-up of boats by both individual customers and charter companies, but for now this problem is on a very small scale.
The situation is similar for various types of suppliers. As long as the shipyards operate, suppliers will supply them with materials and equipment necessary for production.
However, as far as charter companies are concerned, we have conflicting information. On the one hand, we have signals that people are canceling reservations for boat charters in the high season. On the other hand, other companies indicate that this applies mainly to organised groups and not to individual clients. What's more, we have information that due to the nice weather, some customers, who prefer to spend their isolation retreat on a boat instead of in an apartment, are contacting the charter companies. There is a platform on which most charter companies communicate with each other by exchanging information and advice, e.g. on disinfection of boats.
POLBOAT is in constant contact, not only with members but with the entire industry. It is important that companies feel at this time that they are not alone with problems, but are part of a group, and can count on support and assistance when needed.