Warm summer weather and a strong economy helped boost sales of small motorboats and PWCs in Finland last year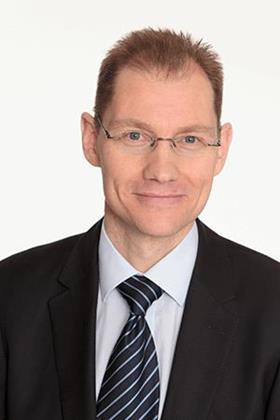 Finnish marine federation Finnboat today reported that the warm summer of 2018 helped boost domestic sales of small motorboats and PWCs in Finland last year. Sales of motorboats over 9m in length also continued to grow, as did sales of large outboard engines.
Measured in euros, the whole industry's domestic sales of products and services grew by 10%, while the total net sales increased by 4%.
The newly released figures come on the opening day of this year's Helsinki Boat Show (Vene Båt), Northern Europe's biggest boating event. "Last summer, boat dealers were able to clear out their stocks of small boats, and the deliveries of motorboats less than 5m in length increased by as much as 23% over the previous year," says Finnboat CEO Jarkko Pajusalo.
Another development testifying to the popularity of small boats is the rapid increase in the sales of electric outboard motors. Almost 6,000 electric outboard motors were sold in Finland in 2018, compared with 3,500 the year before.
"The easy-to-use and affordable electric motor seems to have replaced small combustion engines as well as become more commonplace as an optional accessory in rowing boats," Pajusalo adds. "Electric motors are also used as bow-mounted trolling motors in recreational fishing boats that have become increasingly popular."
Finnboat's latest figures show that boat registrations grew by 7.5% in Finland last year, totalling 3,844 units. Altogether 2,715 motorboats, 1,005 personal watercraft and 52 RIBs/inflatables were registered. The largest growth (45%) took place in PWCs, with registrations exceeding the 1,000-unit mark for the first time in Finland.
With regards to motorboat registrations, the number of small boats registered (max 5.5m in length) fell by 7%, resulting in a decrease in total registrations of 1.7%. In contrast, the number of wholesale deliveries of motorboats and small boats of the same size increased by 23%, and thanks to the warm summer, there was very good activity in the sales of small leisure boats, indicating a shift towards such small boat types that do not require registration. Sales of large motorboats (9m or more in length) also continued to grow.
In outboard engine sales, Finnboat notes two trends: more large outboards were sold, while fewer small outboards exchanged hands. In terms of numbers of outboards sold, the deliveries to Finland in 2018 were down by 5% from the year before. In light of the statistics on wholesale deliveries, the sales of electric outboard motors increased by more than 70%. Rapid development in electric motor technology has facilitated the emergence of electrically powered propulsion as an alternative particularly for rowing boats and small motorboats.
Sales of sailing boats continued to be very modest. There were only 15 initial registrations of yachts or motor sailers over 20ft long in 2018.
"Compared with the peak years, the sales of new sailing boats continue to be at a very low level, but market expectations are now more positive than in a long time," Pajusalo says. "Sailing boats have evolved a great deal over the past years, and a lot of the sailing boats in Finland tend to be rather old. The used sailing boat market is very lively, so there is pent-up demand for new sailing boats as well."
In terms of boat exports, Finnish customs statistics for the January-November 2018 period show a drop of 11.8% in euro-value terms to €210.4m. The customs statistics on the value of boat imports for the same period was up by 4.8% to €53.3m.
On the whole, Pajusalo considers the prospects for the current year to remain promising. "The Finnish economy has continued to grow, although this growth is likely to slow down, and consumer confidence has also weakened from the previous year's peak level," he says. "The boat business is post-cyclical in nature, consumer confidence remains high and the boating industry export prospects continue to be positive. The biggest risks are related to politics, and therefore the boating industry calls for avoidance of trade wars."