UCINA's latest figures show a 10.3% increase in total sales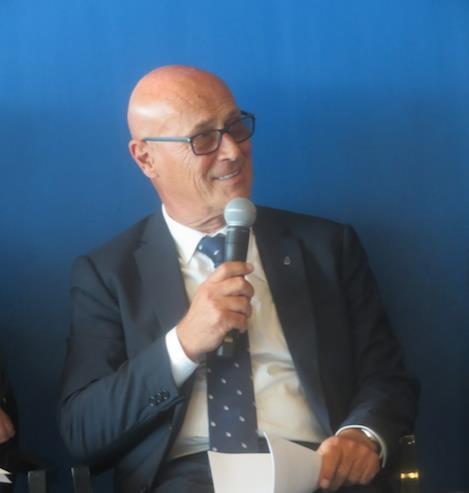 Italian marine industry association UCINA presented its latest figures on the Italian boating market on Thursday, marking the start of the 2019 Genoa Boat Show.
'Nautica in Cifre' (Boating in Figures), published yearly by UCINA, shows that total industry turnover reached €4.27bn in 2018. Sales were up 10.3% compared to the previous year – much better than the 9.5% originally forecast by UCINA in December – and up by 75% since 2013.
Growth is largely attributed to exports, with Italian boat production now worth over €2bn in foreign markets.
"This positive annual series is also visibly reflected in the strategic investments of the companies, in particular in the increase in the workforce of the boating industry," Saverio Cecchi, UCINA's new president, told a gathering of press on the opening day of the show.
"In the last two years, growth has in fact exceeded 20%, with over 22,000 direct employees now employed in the production of pleasure craft and marine equipment and engines," he said.
UCINA's latest figures show that Italian boat production generated €2.5bn in turnover in 2018, or 58.8% of total industry turnover. This was followed by equipment at €1.2bn, engines at €358m, and refit, repair and maintenance activities at €243m.
"The internationalisation of the sector is evident from the share allocated to exports: 75.4% of domestic production was in fact placed on foreign markets, for an amount equal to €2.7bn, up 10% compared to 2017," says UCINA. "Domestic production directed to the Italian market (equal to 24.6%) was instead €878m, up 11.3%."
The contribution of the boating sector to the national GDP has also increased, rising from €3.2bn in 2017 to €3.5bn in 2018.
UCINA's president ended the presentation by calling for a recovery of the Italian flag for yacht registration and suggested that with the UK potentially leaving the EU, British flags could be a target.