Only marine repair companies in the marine sector and certain suppliers will remain open past today, reports Andrea Razeto of Italy's marine industry association - Confindustria Nautica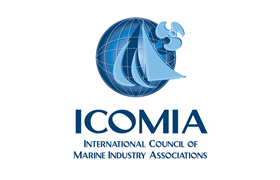 Andrea Razeto, a vice president of Italy's marine trade body Confindustria Nautica and current president of the International Council of Marine Industry Association (ICOMIA) provided colleagues with an update on the current situation in the boating industry during a webshare hosted by ICOMIA for members today.
"As a representative in ICOMIA of Confindustria Nautica, the Italian Marine Industry Association, I would like to give you an overview of the situation in Italy, which is developing daily both in terms of health conditions and governmental measures for the control of the contagion," reported Razeto.
"In the last few days, the extensive limitation to mobility has been further strengthened, to the extent of a ban on moving away from one's own municipality and the proposal to increase fines and detain vehicles in case of travel not justified by proven job requirements, situations of need, or health reasons.
"Today," he continued, "will be the last day of operation for non-essential production activities – estimated at around 70% of the Italian industry workforce – until at least April 3, the expiry date of current government measures. Within the nautical industry, only repair companies (boats, engines, etc.) and specific suppliers are included in the list of permitted activities.
He also reported that some marine equipment manufacturers (e.g. safety equipment, sailmakers, etc.) have suddenly decided to temporarily convert their production to provide masks or other supplies necessary for the health emergency, noting it a good example of proactivity within our sector at this moment. "On the nautical tourism side, boating and access to coastlines are both banned by local ordinances, as well as by the prohibition against leaving home for unjustified reasons."
"Although one of the institutional aims of Confindustria Nautica is to encourage the development of boating, in this particular moment of national and global emergency, we strongly believe that it is not at all appropriate - but rather harmful - to ask governments to include boating among the essential activities to be allowed," Razeto stated. "The credibility and reputation that we have built up among institutions would be seriously damaged by actions and claims that are not in line with the critical situation that the national government, local institutions and civil society are facing at the moment. As soon as the emergency situation has ended, and once the lockdown is over, we will be the first to act in support of the boaters, but it will take a little more time."
In this phase of uncertainties the offices of Confindustria Nautica have been completely reorganized into smart working and a COVID-19 task force has been created to provide members 24/7 updates, information and interpretations on governmental measures, which are constantly changing.