The planned renewal of its 'civil' fleet - leisure boats of around 100ft used by senior commanders - could also provide opportunites for Western yards
The Russian Ministry of Defence is set to become a major customer of civil boats and even yachts next year, following the recently announced plans to significantly expand its ceremonial fleet.
According to the official classification, such ships are referred to as communication boats, but in reality are small superyachts. In 2017, the fleet was expanded by the 5th and 6th boat of the Petrel 21270 project. The vessels, with a full displacement of just over 100 tons and a 20-knot speed, are designed for service trips by senior commanders of up to 350 miles, as well as fulfilling ceremonial functions.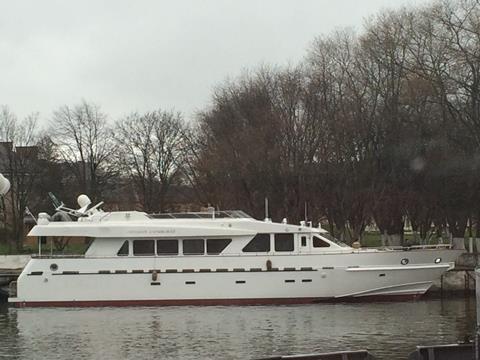 Though the exact number of boats required remains classified, sources claim that approximately 5-6 boats will be ordered by each of Russia's six military districts.
In addition to the 'Petrels', the Russian Ministry of Defence's yacht fleet is currently comprised of vessels of 1388N and 1388NZ projects. These are also premium class yachts, but with a total displacement of 400-419 tons, a cruising range of 1,000 miles and an autonomy of 10 days.
Moreover, currently the Baltic Shipbuilding Plant (PSZ) Yantar, one of Russia's leading shipyards, is currently involved in the building of a large yacht of the Voivoda project 23700. Its displacement is 7,500 tons, length is 111 meters, while its width is 24 meters. The maximum speed is 22 knots, while the cruising range is 5,000 miles.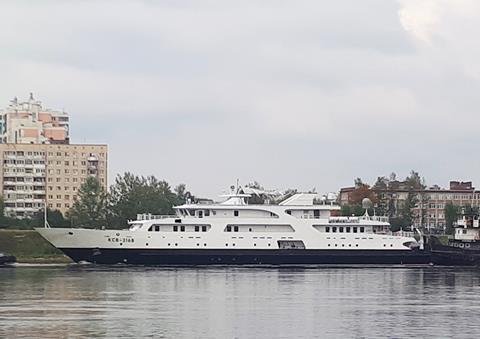 Financial details of planned and already completed purchases are not disclosed, but according to sources close to the Russian Ministry of Defence, an interest may be also extend to the purchase of boats and yachts built by Western shipyards.