New data from the Michigan Port Collaborative estimate boating to represent US$15.4bn in direct consumer spending
A new study on the economic impact of boating and water-based recreation in the US state of Michigan suggests the activities may represent a greater level of consumer spending than previously believed.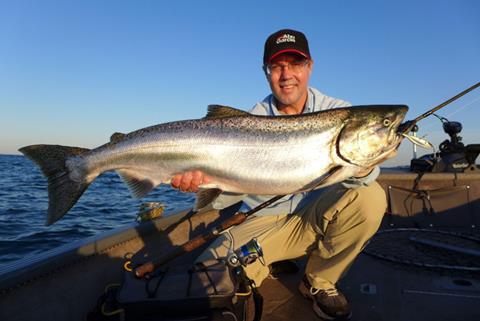 Prepared by the Michigan Port Collaborative, an industry partner of the Michigan Boating Industries Association, the newly-released study tags the economic impact produced by the state of Michigan's ports and harbors at US$19.7bn, the vast majority of which - US$15.4bn – is directly related to water-based tourism and recreation.
Based on 2017 data, the report pegs direct consumer spending in Michigan's ports and harbors on charter fishing at an astounding US$70m, with the cruise and ferry industries representing an additional US$149.9m. Spending by non-local recreational boaters in the state's ports and harbors was estimated at US$2.1bn, including boat and accessory purchases and boat payment installments made during the study period. Spending on other boat-related expenses such as maintenance, repairs, slip rental, off-season storage, taxes, license and registration was estimated to top US$3.5bn. Water-based recreation activities in the state are said to have supported 124,892 full-time equivalent jobs with associated labor income of roughly US$5.9bn.
"The impact of our industry is often underestimated and seen as being seasonal in nature," said MBIA executive director, Nicki Polan. "This report is proof our industry is great and is a large contributor to our state and federal economies."