Boatsetter CEO Jaclyn Baumgarten named to MCBC Holdings board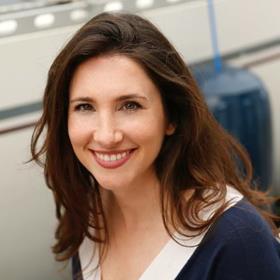 Tennessee-based MCBC Holdings Inc has appointed Boatsetter co-founder and CEO Jaclyn Baumgarten to its board of directors.
For MCBC, parent to the Mastercraft Boats, NauticStar Boats and Crest Marine brands, the appointment brings the size of the board to eight members, seven of whom are independent of the company.
"Jaclyn is an innovative leader who has disrupted the status quo in the marine industry, leading the charge to make boating more affordable and accessible to consumers," said Terry McNew, MCBC Holdings president and CEO. "Her experience and perspective as an innovator and change agent in the marine industry will make her an outstanding addition to our board."
Baumgarten is the co-founder and CEO of Boatsetter, described as the world's leading boat sharing platform with boats throughout the US, Mexico, the Bahamas, the Caribbean, South America and the Mediterranean.
Baumgarten was previously CEO of Cruzin Inc (now merged with Boatsetter), and a partner at AH Global.