New link to strengthen superyacht activities in Thailand
Following on from the announcement at the Singapore Yacht Show in April that Boat Lagoon Yachting (BLY), was going to develop an exclusive partnership with the global superyacht services company Burgess Yachts, an agreement between the two has been signed this week.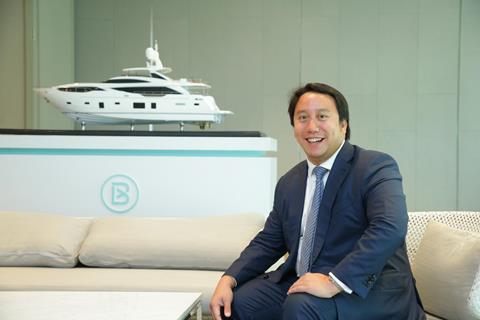 BLY, headquartered in Phuket, is a leading Asian new boat dealer and pre-owned brokerage house and is active in Thailand, Singapore, Malaysia Indonesia and the Maldives. Among the brands it acts for is Princess Yachts and in addition to its brokerage activities, it also offers after sales services and yacht maintnanance facilities in Phuket.
The partnership with Burgess will expand significantly BLY's operations into the superyacht sector – it has been an objective of the new association to encourage more superyacht owners to visit as well as promoting large yachts to potential new clients.
In a statement BLY managing director, Vrit Yongsakil, commented: "This pact puts Thailand on the map for visiting superyachts. We are officially partners and plan to use our combined global expertise to advise clients in greater depth in terms of sales and boat services. This is a great thing for Thailand because the government has been wanting to position the country as the luxury marine capital of Asia. Superyacht owners will be able to visit Thailand, and more people can have access to the superyacht lifestyle."
BLY will be working with Burgess on introducing new wealthy people to superyachting as well as working with any existing owners that may wish to upsize or downsize. Through the Burgess portfolio of services BLY will be able to offer clients access to the large Burgess charter fleet, new building and pre-owned brokerage services, yacht management and other options such as finance and insurance.
Burgess has steadily been expanding its activities in Asia over recent years based out of offices in Hong Kong and Singapore. It also recently signed up an exclusive partnership with the Ray White marine and real estate group in Australia and New Zealand.