Canada's largest fibreglass boatbuilder sold to Edmonton-based private equity firm
Kelowna, British Columbia-based fibreglass boatbuilder Campion Marine has been sold to Edmonton, Alberta-based KV Private Equity.
Moving forward, the organisation will be led by Lorne Nakonechny, who takes the reigns as CEO effective immediately. Former Campion president and general manager, Brock Elliott, will remain with the company as an advisor during the ownership transition before taking retirement. No other personnel changes at the company are anticipated.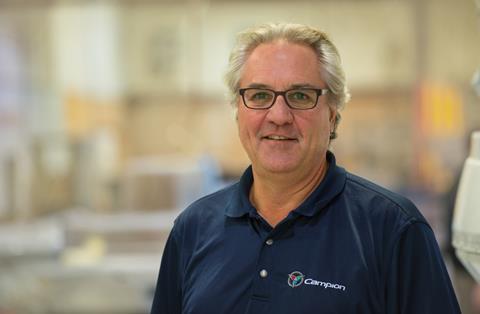 In a letter to Campion dealers, Nakonechny and Elliott note: "Campion Marine has been a family enterprise for two generations and accordingly the decision to transition the business to KV was made strategically and with the best interests of Campion's future as the primary consideration. KV's strong team and experience in the recreational vehicle industry are assets that will benefit us as we move forward together. We will fully support KV throughout the next phase of Campion's growth, and are committed to continuing the Campion Heritage and building on this strong foundation to capture new and exciting opportunities with you."
Founded in 1947 and operated as a family-owned business, Campion Marine manufactures a diverse range of fibreglass bowriders, fishing boats and sport boats from its modern manufacturing facility in Kelowna. The company, which manufactures 37 boat models in 48 variations, boasts an enviable dealer network with distribution in more than 30 countries. Campion has a long history of innovation and environmental initiatives, and won the Innovation in a Production Process category in the 2017 Boat Builder Awards at METSTRADE.
"Campion provides an exciting entry point into the marine market for us, and is a natural fit with our existing portfolio of investments in the recreational vehicle space," said KV Private Equity COO, Jonathan Herman. "We were attracted to Campion due to the strength of its brand, its loyal dealer network, and the dedication of its long-term employees and ownership group over the last 45 years of operations."
"Campion has been a very meaningful part of our family for two generations," said Elliott. "We are very pleased to have found partners in KV who we trust to carry on this legacy through its next stage of growth."