Front Street Shipyard acquires Virginia-based yacht centre in a bid to create a premiere superyacht refit and service facility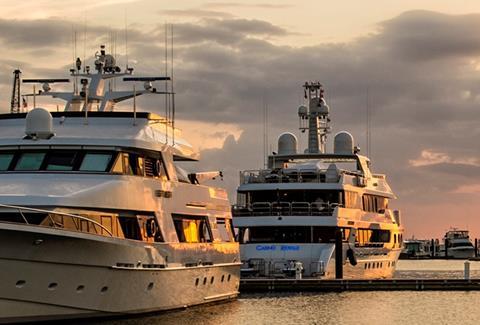 Front Street Shipyard of Belfast, Maine, has purchased the Cape Charles Yacht Center in Virginia, with an eye toward expansion and creating a premiere superyacht refit and service facility.
Front Street president JB Turner has partnered with Nicole Jacques, who owns a marine-focused marketing agency also in Belfast and acquired the yacht center on 1 March, according to Marina Dock Age.
The marina is located about midway between New England and Florida, above the so-called "hurricane line", in a foreign trade zone and near the mouth of the Chesapeake Bay, which Jacques said positions Cape Charles Yacht Center to provide an upgraded stop for yachts that spend the summer in the Northeast and winter in the Caribbean. Being in a foreign trade zone eliminates many duty costs and reduced sales tax on materials and equipment for visiting vessels.
"They often have to stop in Florida mid-migration for service and refits since there has been a lack of other options," Jacques said. "Cape Charles is poised to become a strong alternative to the hubbub and water traffic of South Florida. Transient and local boaters all get the perks of a luxury-yacht yard, which is unique to this region."
According to the magazine, Turner and Jacques are developing a multi-year expansion plan with the support of investors. A new service building with five bays for refits and paint jobs on mid-size boats is already under construction. Future plans include a 30,000sq ft facility, a 600-tonne mobile hoist, and additional floating docks.
Jacques said the priority will be on growing its workforce and upgrading with more modern equipment. The pair anticipates as many as 140 new jobs following the expansion.
The boatyard has deep water with 1,000ft of face dockage. On-site amenities include power, WiFi, showers, laundry and restaurant. The downtown is within walking distance, which gives boaters access to stores, restaurants, shopping and entertainment.