Yacht model range simplified to help in rescue and taking the company forward
In an exclusive insight into the current and future situation of the UK-based Discovery Yachts Group Ltd (DYGL), IBI has learnt that a new ownership structure has been put in place that will save all the employee jobs and give the company a strong basis for going forward.
This major change has been introduced in response to DYGL entering administration and its associated company, Discovery Yacht Sales Ltd (DYSL) being placed in voluntary liquidation. As part of the restructuring, the DYGL yacht model range has been simplified.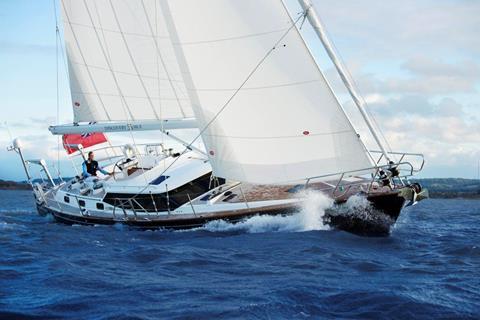 In a statement, John Burnie, Discovery's managing director, told IBI: "As of now (January 9, 2020) all our business interests will be conducted through one entity – the solid foundation of the Discovery Shipyard which is now the principal operating subsidiary of Binti Marine Holdings Ltd. In addition, the range of yachts offered by the Discovery Shipyard will be simplified."
The range of yachts available to order will now consist of:
Discovery / Southerly 42ft Yachts with Southerly Variable Draft Keel
Discovery / Southerly 48ft Yachts with Fixed Keel and Southerly Variable Draft keel
Discovery / Southerly 54ft Yachts with Fixed Keel and Southerly Variable Draft Keel
Discovery / Southerly 57ft Yachts with Southerly Variable Draft Keel
Discovery / Custom 58 ft, with Fixed Keel
Discovery / Bluewater 50 Catamaran.
Some yachts in the range will allow different internal configurations, notably a lower saloon option in the 48ft model.
In addition to the above, IBI was told that "The company also has begun to develop a yacht in the 38ft size with a Southerly Variable Draft Keel." Furthermore, Discovery Shipyard will also continue to build to order these models:
Discovery / Custom 55 ft, with Fixed Keel
Discovery / Custom 67ft with Fixed Keel
"The Discovery Shipyard," the statement continued, "will shortly exhibit its latest yacht at the Düsseldorf Show / BOOT Messe 2020. This 48ft vessel with a lower saloon, identified as a Revelation, is a superbly-built cruising yacht with a contemporary /custom interior. It showcases the magnificent quality that our skilled workforce can and does achieve."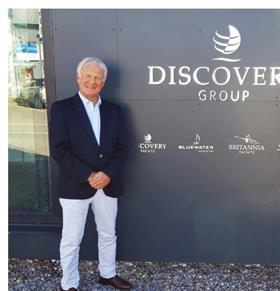 John Burnie, who was appointed the new managing director of the Discovery brand due to the administration and liquidation of the two Discovery companies, invited all attending Boot Dusseldorf to have a viewing of the new model to see, first-hand, the standard of yacht that Discovery Shipyard intends to produce for all its future customers.
He explained to IBI: "The next yacht in line, shortly due for launch and commissioning, is a highly-customised Discovery 58." He indicated that this new build, of which Discovery is "extremely proud," will emphasise the high-quality that the skilled workforce produces as standard at the Discovery Shipyard.
Speaking overall regarding the restructuring, Burnie, said: "In conclusion, new structures and disciplines have been introduced to the business – these will give confidence and security to anyone seeking to engage our services and build a vessel of unparalleled quality."
Problems originated in 2017
In explaining the situation that led to these significant actions, Burnie referred to the 2017 Discovery management buy-out led by Sean Langdon. He outlined that as part of that the Discovery business (in liquidation) and the core-elements of the Southerly Yachts business (in liquidation) were also acquired, and a new Discovery operation was created which combined the two iconic brands under Discovery Yachts Group Ltd (DYGL). With the new structure in place one part of the earlier Discovery business was retained, namely Discovery Yacht Sales Ltd (DYSL).
Burnie said: "The reason for retaining this part of the previous Discovery company was to have a vehicle in place to manage any straightforward matters related to any previous Discovery business. DYSL however was not transacting any new business."
He added: "What is now widely-known is that one vessel, ordered through DYSL and constructed by the earlier Discovery company when it was an active company, had certain deficiencies. These deficiencies, mostly straightforward, could have and should have been dealt with under standard commissioning and warranty procedures when the vessel was launched – and more importantly while the yacht was still based in the UK. This vessel, however, left the UK and crossed the Atlantic. Subsequent to the crossing the vessel was used as a show yacht at the Annapolis Boat Show in 2017."
A detailed video of the yacht subsequent to its Atlantic crossing and while it was at the Annapolis Show can be seen here "Burnie adds: "Viewing this video will allow some understanding of the quality of the yacht."
He continues: "Notwithstanding, the owner was dissatisfied with the vessel and arranged to have the yacht shipped back to the UK where he had already commenced the now widely-publicised legal proceedings against both DYSL and DYGL. Because the legal process was managed poorly by Discovery, it became clear that the whole of the current Discovery business of DYGL was being put at risk by involvement in this litigation. Attempts to reach an amicable solution were impaired by the high level of legal costs which had accrued and were extending due to legal processes."
"The matters described above took place through a timescale of approximately three years," Burnie reports. "During that period interested parties will be aware that a German investor, Binti Holding GmbH, acquired a majority shareholding of the Discovery business. Since then Binti Holding GmbH has continually invested in the company, providing vital working capital and thereby supporting the business and enabling it to continue trading in a highly-competitive market."
Burnie highlights: "As the entire Discovery business was threatened, a decisive, if unwelcome, rescue plan had to put in place in order to protect the interests of trade creditors, staff and suppliers as well as the existing clients with vessels currently in build."
Administrators called in
Giving further details Burnie explains: "To organise the rescue plan successfully - to protect the jobs of some 100 employees and leave countless suppliers unaffected - it was unpalatable but necessary to put DYGL into administration and place DYSL into liquidation. On December 19, 2019, Chris Moore of KJ Watkin and Co was appointed Administrator of DYGL. In a pre-pack agreement with the Administrator of DYGL, Binti Marine Holdings Ltd, a wholly-owned UK subsidiary of Binti Holding GmbH, was deemed the only purchaser of the assets available and became the purchaser and rescuer of the Discovery business offered for sale. "
"At a creditors meeting of DYSL on 3 January 2020, Glyn Mummery of FRP Advisory LLP and Chris Moore of KJ Watkin & Co were appointed joint liquidators. The directors of DYGL and DYSL have no role or authority in the administration or liquidation processes now taking place. All parties who are creditors or those who have any interest whatsoever in DYGL or DYSL should contact Chris Moore of KJ Watkin & Co, Emerald House, 20-22 Anchor Road, Aldridge, Walsall, WS9 8PH to lodge their claim or to enquire on any matters related."
Burnie states: "This difficult process and transition has been completed with the abiding principle and aim of rescuing the business - as well as protecting as many people or institutions associated as was feasible – and foremost in mind with consideration to any consequences likely to affect lives or interests of innocent parties. The business will now continue with the shipyard, sales business, clients and employees all completely unaffected by the transaction.
In summary, "The Discovery Shipyard business continues under the auspices of our owner and majority shareholder. Having already invested millions in the business we are privileged to have that support which will continue for the foreseeable future."